Memorial planned for Field of Dreams Movie Site owner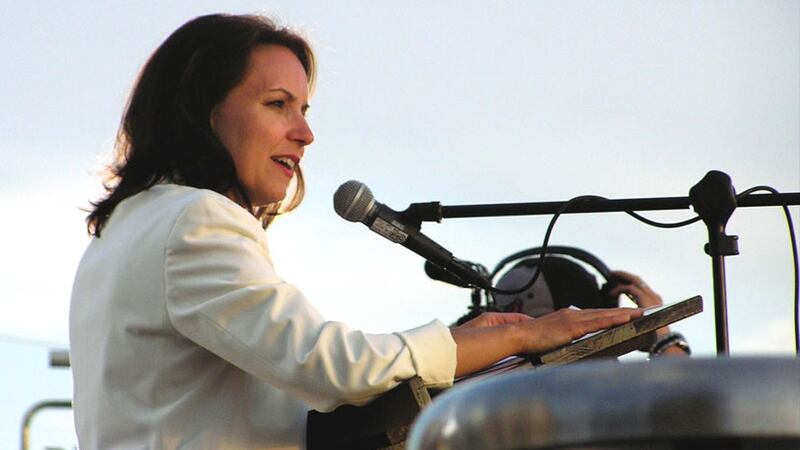 Published: Nov. 8, 2018 at 1:05 PM CST
Go The Distance Baseball is raising funds to create a memorial in honor of its CEO and Chief Preservationist, Denise Miarecki Stillman.
Stillman, an owner of the Field of Dreams Movie Site in Dyersville, died earlier this week. She had been battling a rare form of cancer.
Officials with her company have started a "gofundme" account
with a goal of $10,000 to create the memorial for Stillman at the movie site.
"The Team at Go the Distance Baseball would like to honor her memory with a special memorial that will hold a piece of her forever in this sacred place to many," read the company's post on the online fundraising website.
In about a day's time, the campaign had already raised more than $3,000.
"Denise was an extraordinary woman who brought her unwavering experience, tenacity, energy and more to Go The Distance Baseball when she purchased the Field of Dreams Movie Site from the Lansing family in 2011 and founded this company," company officials said in their post. "Denise has truly touched the lives of everyone she interacted with, and she will forever be missed."
Stillman had plans to develop the movie site into a baseball/softball tournament complex called All-Star Ballpark Heaven.
Roman Weinberg, the operations manager for Go The Distance Baseball, LLC said in a previous post online the company had identified new ways to operate its current businesses and obtain the capital necessary to break ground on the complex in the future.
Weinberg said the movie site will remain open and continue to create memories for those who visit.