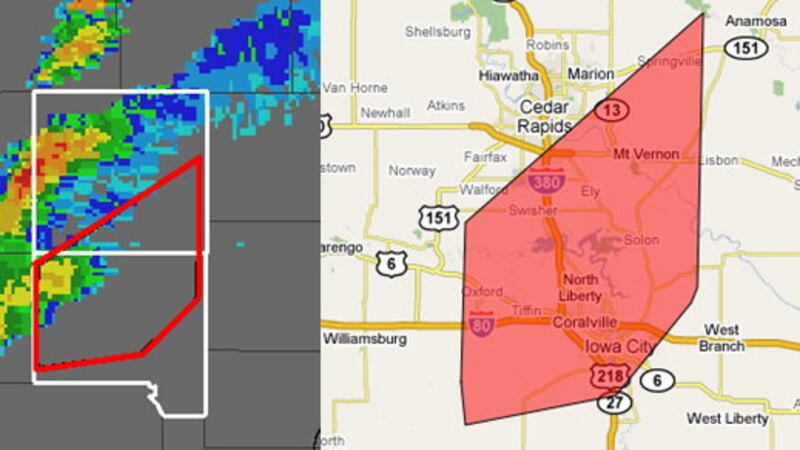 Published: Nov. 3, 2015 at 12:39 PM CST
A new service that delivers precision, severe storm warnings to your telephone, 24 hours a day.
KCRG is pleased to bring state-of-the art, personal storm warning services to Eastern Iowa.
Recent improvements in how the National Weather Service defines warning areas have resulted in significantly higher accuracy and smaller warned areas, compared to the decades-old county-wide warning method.
The WeatherCall® system continuously monitors the National Weather Service's NOAA weatherwire. Using computerized mapping (GIS) the system compares a subscriber's specific location to the location of the warning area. When a severe weather warning includes your location, you will receive a phone call from Chief Meteorologist, Joe Winters, 24 hours a day. You can also receive the warning by email with a detailed map of the threat or by SMS text messaging.
If you do not use credit cards, you may click on the link in the right rail, in the Related Documents section, to print a manual registration form. Complete the application and mail with a certified check or money order for $9.95 made out to WeatherCall. (Please Note: Personal checks are not accepted.)
WeatherCall
P.O. Box 472
Parker, CO 80134
:1-800-260-6695
: info@weathercall.net