Vote for March's Student of the Month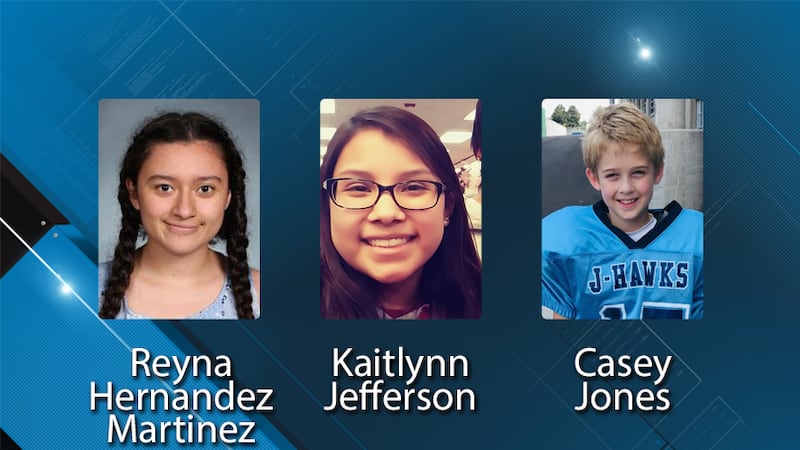 Published: Mar. 6, 2019 at 5:06 AM CST
Here are the finalists for the KCRG-TV9 Student of the Month for March:
Reyna Hernandez Martinez, Senior at Cedar Rapids-Washington – Reyna has a 4.0 GPA with advanced classes, despite English being her second language. She now is fluent in English and volunteers to help other students learning to speak English. She plans to become an engineer and is a leader on the all-state robotics team while also working part-time at Walmart.
Kaitlynn Jefferson, Junior at Meskwaki Settlement School – Kaitlynn is among the top in her class and focused on going to college. She helps out with PowWows for the Meskwaki tribe and around the state and has even been named a Princess for the Veterans PowWow.
Casey Jones, 4th grade at Coolidge Elementary – Casey is two grades ahead in math, taking 6th grade level courses and is still getting As. He also plays guitar and involved in both tackle and flag football.
You can vote by going to www.kcrg.com/StudentoftheMonth through Friday. We'll announce the winner on March 12th and profile that person at the end of the month.