University of Iowa Opens Prayer Rooms for Muslim Students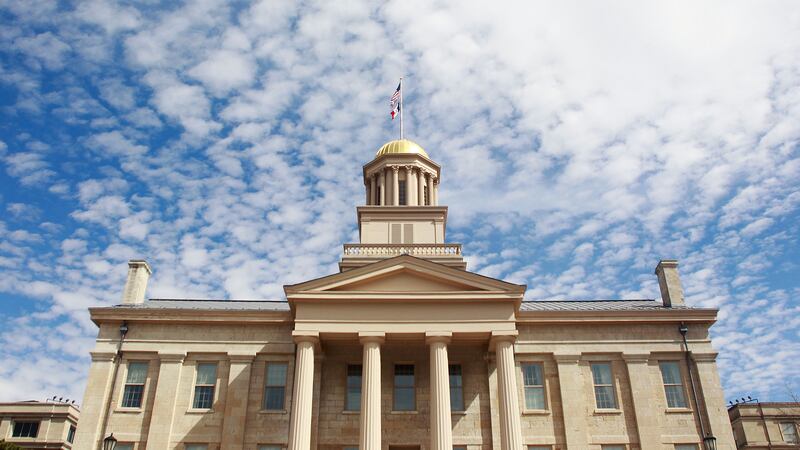 Published: Feb. 4, 2016 at 4:21 AM CST
For the first time, Muslim students at the University of Iowa have a safe place to pray on campus.
With an enrollment of more than 30,000, finding a quiet area to pray can be hard. The Iowa City Mosque is miles away, forcing students like Mohammed Ismail to search for spots.
Daily prayer is central to the Islamic faith. Followers are expected to pray before dawn, at midday, in the afternoon, at sunset and at night.
"I'd have to go on top of a staircase and just pray there, and hope that no one would walk by and start asking me questions and stuff like that--because we can't talk when we pray," Ismail said.
That sparked the University of Iowa Muslim Student Association to reach out to University officials to find a solution. After a month of discussion and planning, the University came to the group with a solution.
"We identified a couple of rooms that have been used as offices since the flood that happened many years ago. They are no longer needed for offices so we're able to change those to prayer and meditation spaces," Dean of Students Lyn Redington said.
The University has renovated both rooms, creating one for men and one for women. Ismail said having these rooms is a relief.
"It's just nice having a room where anyone can go and have a quiet place to pray. I'm hoping that other people, other students will use it a lot as well. Hopefully it will allow for other Muslim students on campus to get involved the MSA and be involved more with our events," Ismail said.
He said it's not only a step forward for the group, but for the entire university.
"If there are other religious groups that need that space to pray, I think that the University will see a need for them, then they'll be fine with them. I think that's a good thing for everyone on campus," Ismail said.
Redington agrees, asking any students who have a need to bring it to the school's attention.
"The University of Iowa is a global international institution, the fact that we have the opportunity and the ability to respond to student and staff needs, wants, desires, I think is incredible," Redington said. "The big thing is ask, come talk to us, tell us what we're missing, tell us what their wanting, tell us what their vision is and how we can help and how we can support them, and we certainly will do what we can."