UI researchers say software could help police predict some crime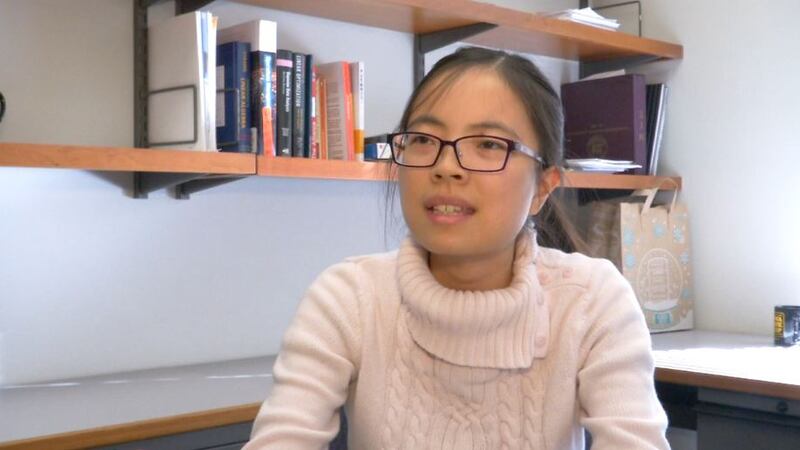 Published: Nov. 30, 2017 at 5:38 PM CST
The future of crime fighting might come down to math.
Researchers at the University of Iowa are trying to create algorithms that can find patterns in crime. The software collects crime data from the past and it looks for trends about what kinds of crime is happening in a certain area. Then police can step up patrols in that area and increase their odds of preventing crime before it happens.
Predicting criminal behavior is never easy, but researchers said technology is helping.
"We want to look more into the data to compare the similarities and the MO's of different crimes and try to link them," said Tong Wang, an assistant professor at the University of Iowa.
Wang has been working on predicting criminal behavior with computer algorithms. She said this could be a major help for law enforcement.
"Given that we know these ten crimes were committed by him in the past, based on this information we want to predict when and where he will go next time," said Wang.
The Coralville Police Department says the software has potential.
"We're always evaluating how do we do this better? How do we better meet the expectations of the community? How do we keep them safe? Is there a better way to do what we're doing?" said Coralville Police Chief Shane Kron.
He said the algorithms don't account for everything.
"Sometimes they just move on, sometimes they get arrested for something else, sometimes they get arrested somewhere else and we don't even know they are connected to our crime," said Chief Kron.
Wang has already worked with police in Cambridge, Massachusetts with some success. She said they are working to make the software better so more departments can use them.
"It will save a lot of energy, a lot of time, and a lot of resources. This will assist police officers, to do their job more quickly, more accurately and in a safer way," said Wang.
Wang said the detection software is ready for departments to use, but the prediction part may take a few months.