UI Native American students protest Columbus Day, pipeline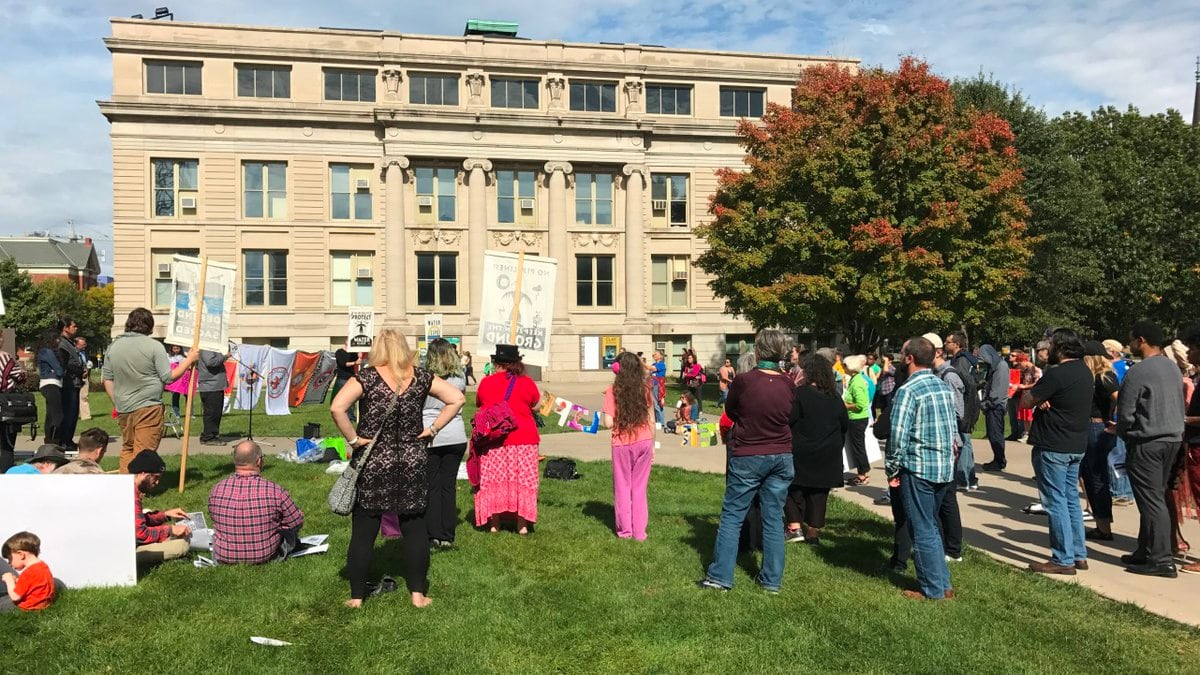 Published: Oct. 10, 2016 at 6:12 PM CDT
Some students at the University of Iowa organized a protest Monday on two different fronts.
The students were members of the Native American Students Association. They wanted to raise awareness for efforts to change Columbus Day to Indigenous People's Day. The rally helped honor the Native Americans who were in the United States before Christopher Columbus arrived.
The Native American Students Association holds an annual gathering on the holiday. Last year, they handed out fliers on the pentacrest of campus. This year they decided to incorporate a protest for the Bakken Oil Pipeline that is running through the state.
Short term the group hopes to stop construction on the pipeline and to get people to Standing Rock and the Mississippi River to show support. Overall, they want to completely stop the pipeline and potentially the idea of any pipeline in the future.
Many guests speakers spoke at the protest on issues ranging from Native American enrollment at the university to why the Bakken Oil Pipeline needs to be stopped. Speakers included, Dawson Davenport, Jessica Owens, Tracy Peterson, Jacki Rand, Christine Nobiss, Dale "Happi" American Horse, Jr., Dustin Sehers, and Stephen Warre.
Dawson Davenport, co-chair of the Native American Students Association says it's time to look at how we affect the world. "It's important to look at what we do as native people. By living off the land and by using nature," he said. "We have everything that we need provided by mother nature, and we don't need to destroy it."
The students are urging people to help stand against the construction of the pipeline in areas like South Dakota.