Two-Year-Old With 'Mystery' Illness Home for Christmas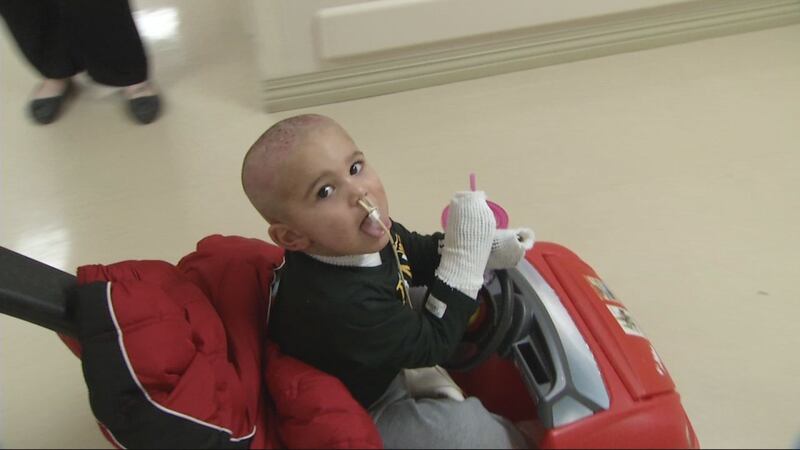 Published: Dec. 25, 2015 at 1:18 PM CST
After nearly 60 days in the hospital, Liam Young was able to spend Christmas at home.
The two-year-old from Louisburg, Wisconsin nearly died from an infection doctors have yet to identify. Earlier this month, doctors
On Monday, his parents were able to take him home from the University of Iowa Hospitals and Clinics.
"I am overjoyed," Angela Young, his mother, said. "This is literally the only thing I wanted for Christmas and I got it."
Liam was first taken to a hospital in Dubuque with what appeared to be a bad case of the flu. He was flown to Iowa City, and his condition worsened.
Liam's heart stopped and needed to be restarted. Doctors found it wasn't pumping enough oxygenated blood to the rest of his body, causing his organs to shut down. Liam's skin became covered in bruises and blisters, and several of his fingers and toes had to be removed after turning black.
"He was in danger of dying very quickly," said Dr. Mark Fisher, a pediatric plastic surgeon. "[W]e are still working hard to try to preserve as much of him as we can. But, it's still a lot of work."
Liam has received a variety of treatments, including blood transfusions, antibiotics and skin grafts. He's doing better, but doctors said he's over the worst of the illness and on his way to recovery.
He will return to UIHC on Monday for another surgery.