Tri-States cleaning up after flooding: 'The damage is breathtaking'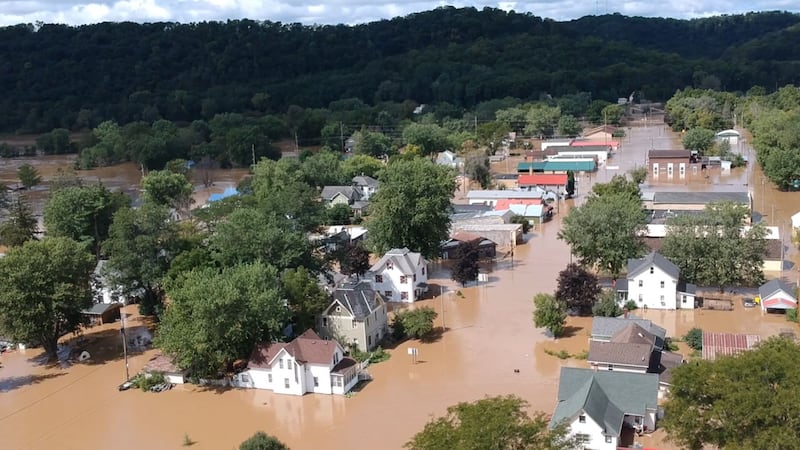 Published: Sep. 2, 2018 at 6:12 PM CDT
Cleanup is underway in southwest Wisconsin following record-breaking flooding last week.
Officials in Crawford County are asking for volunteers to assist with recovery efforts after the Kickapoo River flooded several communities, including Gays Mills and Soldiers Grove.
Almost every building in the Village of Gays Mills suffered damage from flood water, authorities said. The Crawford County Emergency Management office described the damage as breathtaking.
The Kickapoo River crested at more than 22 feet, two feet above it's previous record of 20 feet in 2008.