Training for the Olympics is a full-time job for athletes at Iowa Gym-Nest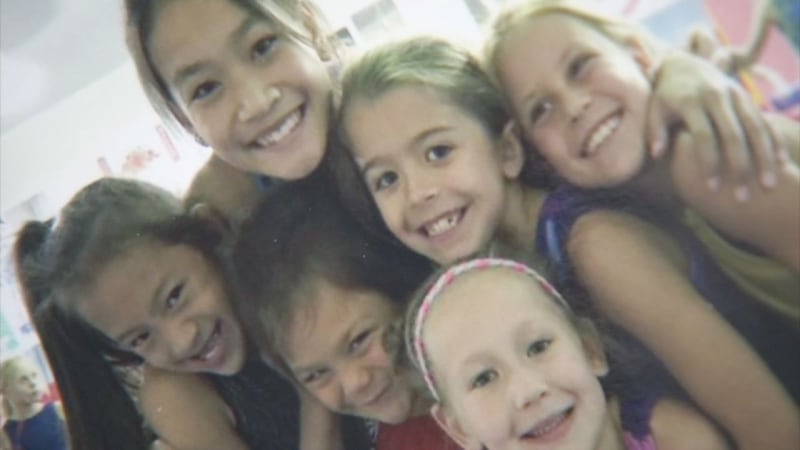 Published: Dec. 6, 2017 at 6:28 PM CST
Tucked away on Holiday road in Coralville is the Iowa Gym-Nest. From the outside, it looks like an average gymnasium to take your kids to after school. For some children, it is a second home.
Nora Brewer (9), Lyla Brewer (7), Ciarra Miller (10), Greta Krob (7), Ly Bui (9) and Adeline Kenlin (15) all spend their days training at the facility. Seven hours are budgeted into their daily schedules specifically for gymnastics training.
School also takes place at the gym in a seperate room. For a few hours in the middle of the training, the girls will pull out their laptops, and complete courses available via Iowa Connections Academy, an online education source.
"It's not something we take lightly." Says head coach Mary Wise. "We're not going to pull a kid in this program or pull them out of school unless we think that they belong here and they have a future in the sport."
Wise says that gymnastics is different than most sports in that the peak of success is normally achieved at a much earlier age than traditional sports such as basketball, football, ect.
"Unfortunately, gymnasts peak at a much younger age than a lot of other athletes so we do have to bring them in at a young age. What USA Gymnastics is doing is they are training the coaches so that the kids don't have to leave their hometown gym." Wise adds.
So far the program has worked. Kenlin is a Junior International Elite on Team USA, meaning she is ranked in the top 15 in the country. She places first on the balance beam at the U.S. Classics.
The competition scores of Lyla and Greta qualified them to be in the TOPs (Talent Opportunity Program) National Diamond Team meaning they are ranked in the top 50 in their age group.
Ly and Ciarra qualified for National TOPs testing with scores in the top 100 in their age group. Nora, is part of the National Developmental Invite Team.