Some non-tenured UI staff hold rally for workers rights, better wages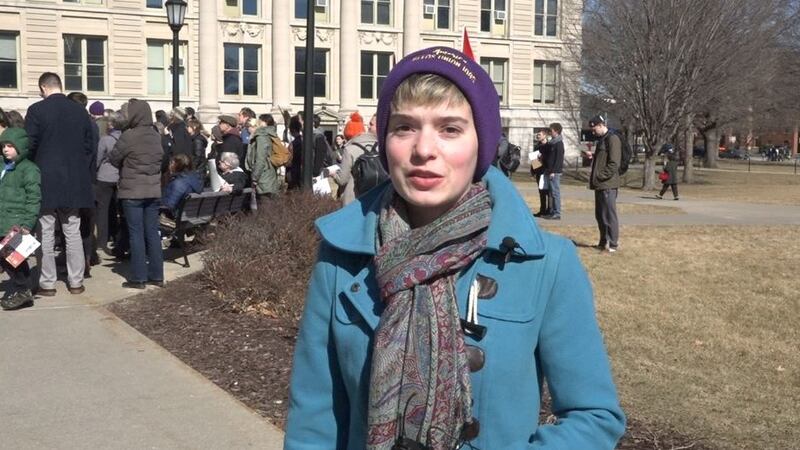 Published: Feb. 26, 2018 at 6:29 PM CST
Some staff at the University of Iowa say they can't do their jobs properly because of the university.
They joined thousands of public sector workers who held rallies across the country today. Some said they need better wages because the university is replacing tenured staff with non-tenured staff. One woman said that's led to instructors having too many courses to teach and she said students are feeling the effect.
"I sometimes feel like I'm failing my students because I can't give 60-80 students as good an education as I could give 40 students because I can't remember all the things that they're going through as well or remember how they've done on each assignment up until this point," said Anne Sand, a rhetoric lecturer at the University of Iowa.
All of these rallies involving unions came on the same day the U.S. Supreme Court heard arguments on a major labor case. In involves "fair share" fees that non union members must pay in some states for benefits they receive from collective bargaining negotiations.