Some concerned about goals set forth in Johnson Co comprehensive plan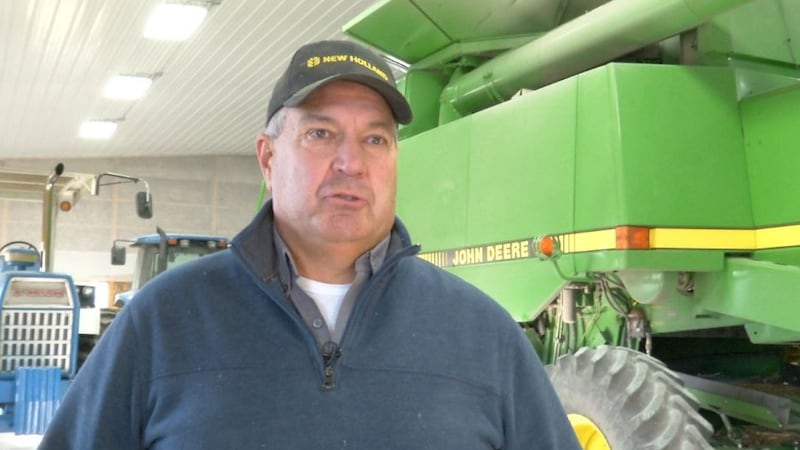 Published: Nov. 15, 2017 at 6:30 PM CST
Farmers worry a new plan for Johnson County's future could hurt their own future.
Tomorrow, the county will review a draft of its comprehensive plan setting goals for the next 10 years. Some of the goals have people in rural areas worried. Randy Lackender said he's like most farmers: conscious about the land he works. He's worried if Johnson County sets goals to protect the land, it could end up hurting him and other farmers.
"They want stricter regulations on that and that would be detrimental to young farmers in Johnson County," said Randy Lackender, owner of Lackender, Inc. in Iowa City.
The county's new comprehensive plan won't create those regulations, but it could shape policies that do. For example, Lackender might have new requirements to meet to expand his farm. The Johnson County Board of Supervisors said that's important as the county grows.
"Growth is good. It increases the tax base but how you grow is even more important," said Supervisor Mike Carberry, "Protect natural areas, protect agricultural land from development, and to reduce urban sprawl."
But one goal that has farmers concerned is around farm runoff and water quality. Carberry said it's a critical issue for the county to adress Iowa's low water quality.
"Sometimes your property rights can sometimes infringe upon others and what you do on your property can infringe upon what your neighbor is doing," said Supervisor Carberry.
The Johnson County Farm Bureau argued the county can't even regulate some items in the plan, since state law would supercede it. Lackender said more regulation isn't the answer.
"All that manure that we have is contained, never sees the light of day, is injected into the ground, and it's less likely to leach because it's organic fertilizer," said Lackender.
The county hopes to have the plan's final draft by February, but expects to see a lot more input before then. The next online public input session starts December first. An open house on the plan is scheduled for December fifth. For more information go to http://jocoplan.com/