Some concerned about Johnson Co proposal to reduce maintenance on 23 roads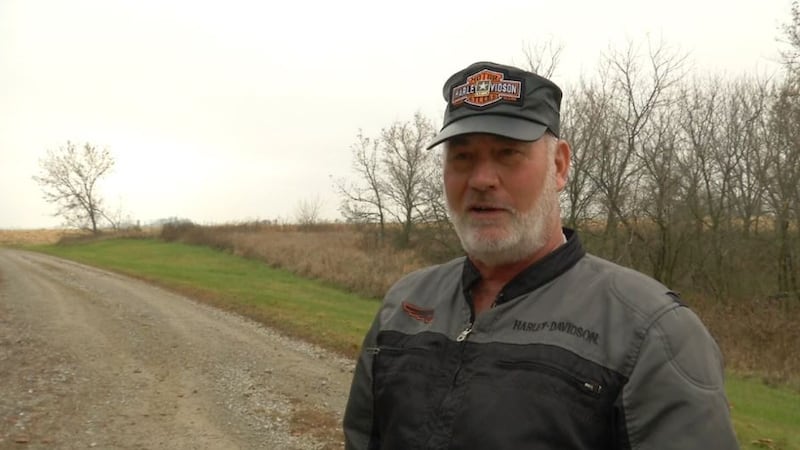 Published: Nov. 13, 2017 at 6:34 PM CST
Johnson County's proposal to designate 23 rural roads as level B roads has some people concerned.
That kind of road gets less maintenance than your typical roads, classified as A level. One man said his road should be an A level. Jeff Alberhasky has lived on Vincent Avenue nearly all his life, but the road has been nothing but problems. He said it's the county's job to maintain it.
"I'm not going to put any money into this road," said Jeff Alberhasky of Iowa City.
Vincent Avenue and 22 other roads aren't formally known as A, B, or C roads. The County classifies them as 50/50 roads, meaning people living on them and the county evenly split the maintenance costs. The Johnson County Board of Supervisors said the only thing that will change is level B signs will be posted.
"They are still going to be receiving the services they had been but the level B is going to go on there. The signs are going to go on the front of the road," said Kurt Friese with the Johnson County Board of Supervisors.
But Alberhasky said according to Iowa legislative code, any road not formally designated as B or C is a level A road, meaning it's up to the county to pay for it and maintain it. If the county passes the ordinance, the level B roads would be some of the last to get plowed in the winter, and people would have to pay to put new gravel on them.
"If something happens down here and emergency vehicles need to get down here, how are they going to get down here and who's liable?" said Alberhasky.
Supervisor Kurt Friese said that will be discussed in the readings for the ordinance starting this week.
"Our first priority has to be public safety so anytime we can accomplish something like this for public safety, it's another notch in the belt I guess," said Friese.
But Alberhasky has plans to sell his house and now that could get tricky.
"It's a big old house and it's going to damage my property value," said Alberhasky.
The first reading for the ordinance is this Thursday. If it makes it to the third reading, the vote will be at the end of the month.