Search continues for missing University of Iowa student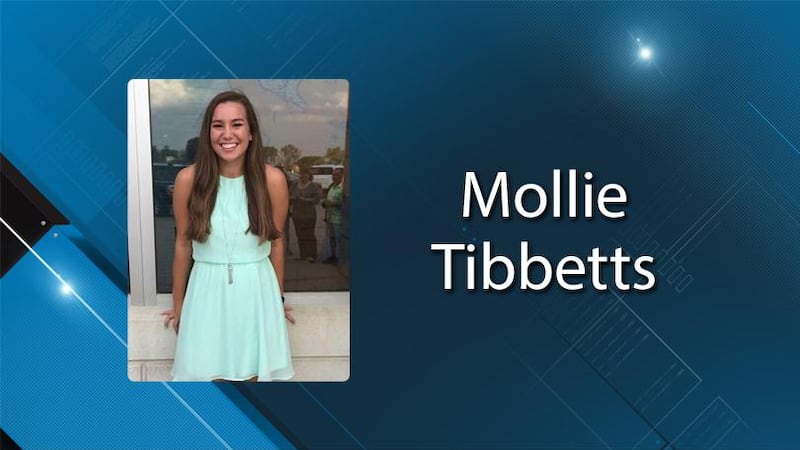 Published: Jul. 21, 2018 at 4:28 PM CDT
Authorities in Poweshiek County are no longer asking for volunteers as they continue to search for a missing University of Iowa student.
Mollie Tibbetts, 20, was last seen at about 10 p.m. Wednesday in Brooklyn. Friends and family said she was dog-sitting at the time she disappeared.
The Poweshiek County Sheriff's Office said that volunteers were not needed for search efforts on Saturday and would use social media to ask for future volunteers if they are needed.
Crews focused search efforts Friday on the fields between Tibbetts' house and where she was staying when she disappeared. Crews also tried searching with helicopters, but low cloud cover prevented them from getting the aircraft up, a spokesperson for the Poweshiek County Sheriff's Office said.
Tibbetts is described as being 5 feet, 2 inches tall. She weighs approximately 120 pounds and has brown hair and brown eyes.
Anyone with information regarding Tibbetts' whereabouts is asked to call the Poweshiek County Sheriff's Office at 641-623-5679.