SYC Spotlight: 100 Grannies fight for healthy environment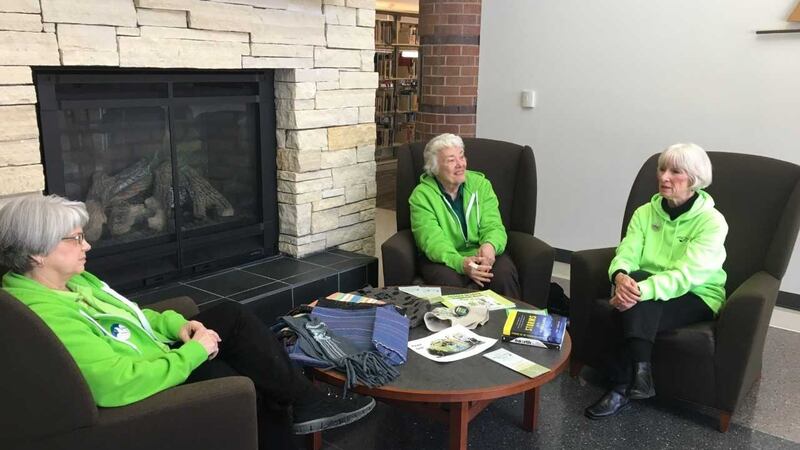 Published: Apr. 15, 2018 at 9:37 AM CDT
Six years ago, two women with like views had an idea to protect the environment. For 100 Grannies Co-founders Ann Christensen and Rev. Barbra Schlachter, it began with a fight against coal.
"Her vision was 100 grandmothers standing on a track in front of a coal train to make it stop," Christensen said.
That did not actually happen, but the name stuck around. Rev. Schlachter passed away in 2016, but her memory lives on. Now nearly 150 members in Johnson County dedicate time to fight fossil fuels and focus on alternative energy though education, awareness, and action.
"I just felt like I had to do something," Treasurer Becky Ross said. "Most of us have grandchildren or at least children in the family, or know children that we care about and want a better world for them."
Ross focuses on eliminating plastic bags. The grannies make fabric and t-shirt bags to raise awareness and prevent their use. They even passed them out at the Iowa City Farmer's Market.
Education Committee member Becky Hall helps spread awareness through lectures and story times. The grannies even wrote a children's book titled, "Granny Green's Thankful Book." The goal is to get the world out across all age groups.
"For a lot of people they need to make that personal connection," Hall said. "We want them to make that connection of what's going on in the world around them, before suffering has to happen for them to wake up."
But, the grannies aren't just in Johnson County, they're across the country. They have protested in Nebraska, New York, and Texas to name a few.
"Several of us have been arrested for protesting pipelines, one of them even jailed," Christensen said.
The organization is even looking to start new chapters.
"Anywhere older women are interested in trying to help save the world in a way, we're happy to work with them," she said. "You do not need to be a grandmother biologically, you only need to be of a vintage age and care about the future."
To learn more visit this
.