SYC: Red Cross hero shows extra care & concern when families need it most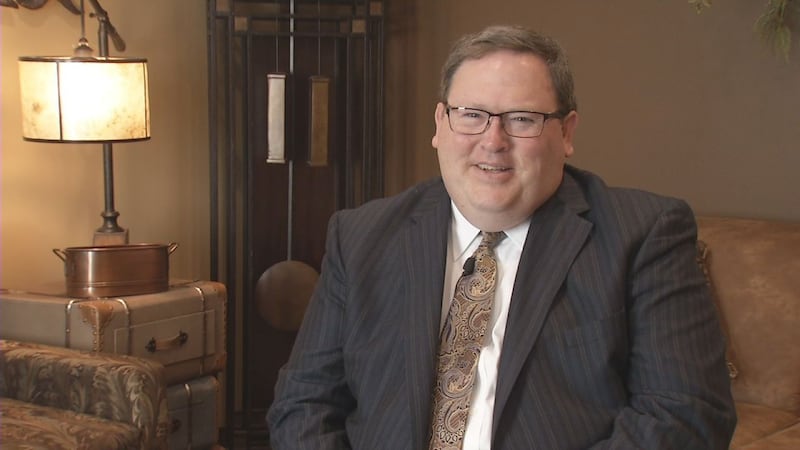 Published: Apr. 23, 2017 at 9:29 PM CDT
Red Cross chapters across Iowa are paying tribute to the community heroes among us this spring.
Marty Mitchell of Marshalltown is one of those heroes honored by the Cedar Rapids Red Cross chapter.
As a long time funeral home director, Mitchell is used to helping families through through the grief process. But when it came time to make final arrangements for Korean War Veteran Charles Lanam, he had a different problem. No known family, no real friends to say goodbye.
"I just didn't want to see that casket go into their hallowed grounds alone," Marty said.
So Marty went on social media with a plea asking anyone to come to the funeral last April .
Literally hundreds answered that call. The Army veteran who was homeless in his final years before going to live at the Iowa Veterans Home in Marshalltown was given a funeral with full military honors and a crowd of mourners.
"I had contemporaries of mine in the funeral service who came just because it was the right thing to do...extremely touching, absolutely overwhelming," Marty said
Marty's sister Marna Butler says her brother often goes beyond expectations to both involve and serve the community.
"Nothing of what he does is for recognition. Everything is straight from his heart. It is sincere and it is honest," she said. And her nomination included other examples including of going above and beyond.
On July 4th of 2012, an outing along the Iowa River turned tragic as three children of Burmese refugees lost their lives by drowning.
Marty encouraged the community to bridge cultural gaps and embrace the family. He arranged for a final resting place in a little-used pioneer cemetery where many original settlers of the community are buried.
And that care and concern his sister mentioned keeps going in other ways. Remember the three burmese children who drowned in the river? Once a year, Marty rents the Marshalltown aquatic center for the whole community and the kids so they have a safe place to swim.
Marty's sister says he's done things like that for years and it's time for him to get a little recognition...a salute to a hero.