Riverside Casino & Resort shows off $11 million facelift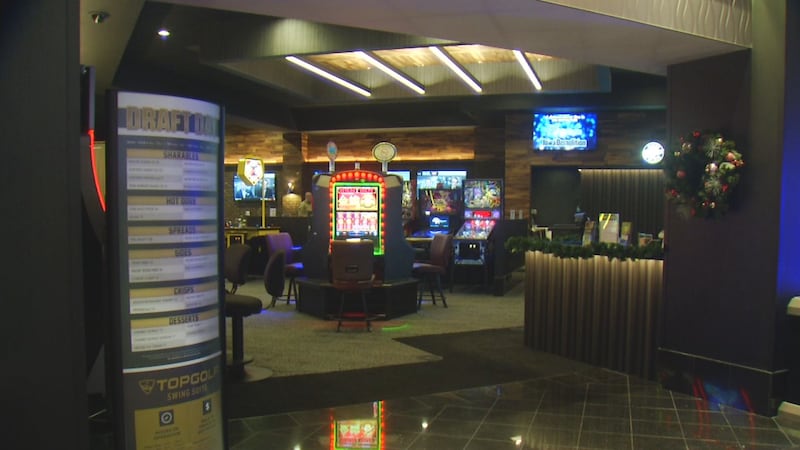 Published: Nov. 29, 2018 at 9:13 PM CST
The Riverside Casino and Golf Resort is trying to draw in younger people as its regulars grow a little older. It's a problem that casinos across the country are facing.
Riverside Casino and Golf Resort said it saw a decrease of more than 300,000 customers from 2013 to 2017. The casino and resort also saw revenue drop more than $500,000 in the same time period.
The casino's general manager said now they're putting their money into renovations to attract people separate from the usual 55 to 75-year-old target group.
"We need to move forward and see if we can develop some of those new gamers and younger people," said Casino General Manager Dan Franz. "It's worked well. We've had a great start to that process. "
The plans include two new restaurants, fresh carpeting, an enclosed poker room, Top Golf suites and even some throwback pinball machines for younger generations to enjoy.
"It does have a more of a sportsy, urban vibe," said Franz. "It's a little bit more targeted towards millennials."
It's something even older guests admit is a necessity in order to keep a full house.
"In order to stay in business, you're going to have to do that, in order to keep drawing people in you're going to have to keep up-to-date," said Gene Harney.
"It's just part of trying to make people feel comfortable and come here and have a great time," said Franz. "Live it up. "
The casino is celebration the updated features with sales going on through Saturday.