RAGBRAI riders visit Villisca Axe Murder House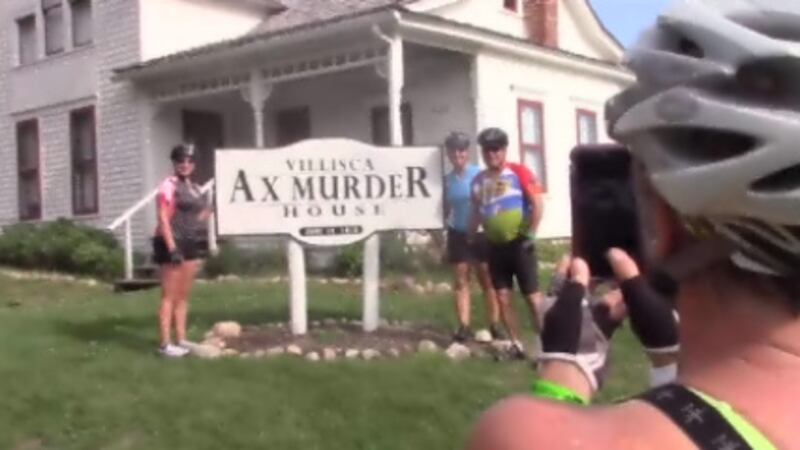 Published: Jul. 25, 2016 at 5:53 PM CDT
The scene of an infamous Iowa murder was a popular stop for RAGBRAI riders along the route Monday.
Riders posed for photos outside the Villisca Ax Murder House.
In June of 1912, someone killed 8 people inside the home. The murder remains unsolved. The house is restored to what it looked like before the murders and was open today for RAGBRAI riders to take a tour.
"RAGBRAI riders like to see little things in each town what they're famous for, this is kind of a stranger case, so of course were going to open our doors," tour guide Johnny Houser said.
He says everyone who comes through the house likes to hear to the story and come up with a theory. Tour guides passed out buttons to riders who stopped by to visit.