Proposed bill would require students to pass civics exam to get diploma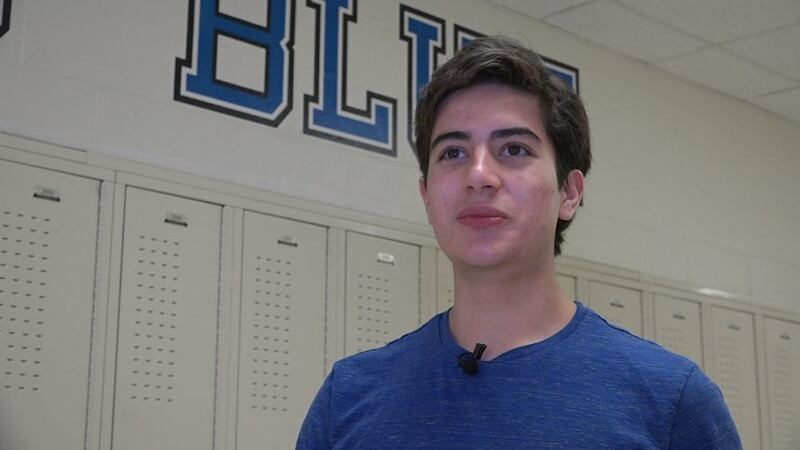 Published: Jan. 31, 2018 at 6:04 PM CST
High School graduates may have to take one more test before receiving a diploma: a citizenship test.
A survey from the Annenberg Public Policy Center shows 37 percent of those surveyed can't name any of the rights guaranteed under the First Amendment and only 26 percent can can name all three branches of government. Some students and teachers said it's time to get up to speed.
"I would say it's probably good to take a civics exam to really understand the country you're living in I suppose," said Colin Justice, a junior at Clear Creek Amana High School.
Clear Creek Amana High School students already have to take three years of social studies to graduate, but House House Study Bill 573 would add a 100 question test covering U.S. government and history.
"As far as if it's necessary, I don't think many students would be very happy with it," said Daniel Caicedo, a junior at CCAHS.
The test is the same one immigrants have to pass to become citizens. High school students would need to get a 60 percent to graduate. The principal doesn't want the test to be a requirement, but supports students having a better understanding of what it means to be a responsible, knowledgeable citizen.
"What it means to have civic responsibility. Get involved in the political process. Exercise your right to vote," said Mark Moody, the principal at CCAHS.
"With the push on STEM it seems like social studies is getting left behind so I think this might be something that would validate what we do and really it's part of being a good citizen," said Evan Schulte, a social studies teacher at CCAHS.
So KCRG gave some students and teachers a practice civics exam to see what they know. Colin said he did alright but he could do better.
"If they have to know these answers to become U.S. citizens, why don't U.S. citizens know the answers?," said Colin.
15 other states already have some sort of test like this. A house subcommittee will meet to discuss the bill tomorrow.