Problems With Medicaid Privatization Plague Other States Ahead of Iowa's Switch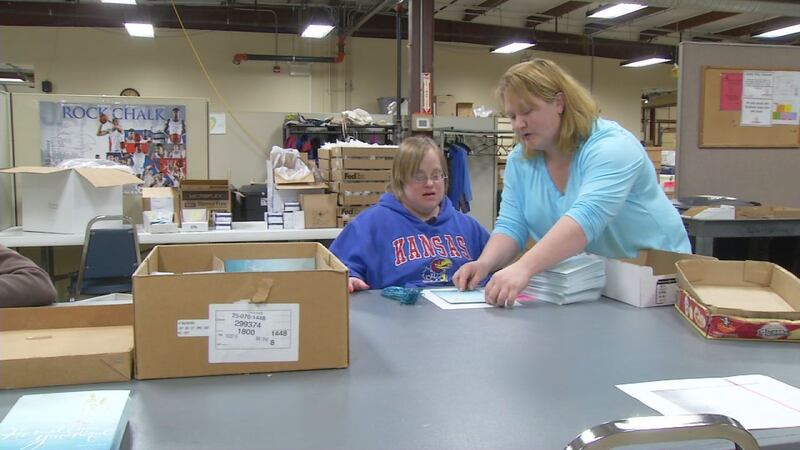 Published: Feb. 26, 2016 at 9:22 PM CST
Three years after privatizing its Medicaid system, lawmakers, disability advocates, and providers across the state of Kansas cite several problems with the system. Those problems include a lack of meaningful oversight, confusing reimbursement requirements from the three managed care organizations, or MCOs, who are contracted with the state, and cuts to care.
The privatization of Medicaid in Kansas is similar to the system that will roll out for nearly 600,000 Iowans on April 1.
Both states will have a high percentage of Medicaid patients under managed care – about 92 percent of Medicaid recipients will move to managed care in Iowa, while Kansas moved 95 percent of patients.
Additionally, both states signed contracts with three MCOs, two are the same – Amerigroup and UnitedHealthcare. Both companies are facing accusations in Kansas of
Payment Problems Hurt Hospital Bottom Lines
That pattern of more denied claims forced some Kansas hospitals to hire more staff to handle increased paperwork loads and even cut some services to patients.
"Learning all the different requirements the three MCOs ask of us, it was difficult at first," said Lora Key, the CEO of Sabetha Community Hospital in Sabetha, Kansas. "Once you feel like you can manage that, they begin to change and give us different requirements. You are continually trying to stay on top of the new rules."
Key noted the hospital chose to eliminate a telemedicine life line service for the elderly that paged the hospital for emergency help in case a person injured themselves and couldn't reach a telephone.
"We made the decision not to provide that anymore because we just could not figure out what the MCOs wanted," Key said.
Key said the hospital's yearly budget plan does account for some denied or unpaid claims. However, planned or not, those costs ultimately hurt the hospital's bottom line.
"It does hurt," Key said. "If you underestimate what those dead claims will be for you, it does."
In Cedar Rapids, UnityPoint Health has signed contracts with all three of Iowa's contracted MCOs, but officials aren't sure what problems they might encounter.
"UnityPoint Health has worked to negotiate contracts with all three MCOs that we hope will not only provide the care our Medicaid patients are accustom to but will protect from possible claims and other issues," said Sabra Rosener, vice president of government relations, UnityPoint Health. "At this time, with the implementation not yet started, it is too early to say what, if any, issues we will encounter with any of the MCOs."
Advocating for the Voiceless
While hospitals of Sabetha's size can mostly absorb costs associated with payment problems, many small organizations that help the disabled can't. In Kansas, about 13,000 people rely on the Home and Community Based Services Medicaid waiver. In Iowa, that number doubles, to about 25,000 people.
The HCBS waiver includes people with intellectual disabilities like Downs Syndrome - a reality Connie Warkins never imagined would be part of her family's story.
"When I was pregnant with Jessie, I had no idea anything was wrong," Warkins said. "I was in shock, I wasn't sure what it meant."
The day Connie delivered Jessie, doctors diagnosed her with Downs Syndrome. As Jessie got older, Connie looked for long-term care, eventually finding Cottonwood Inc., a Lawrence, Kansas based provider of residential, health support, and work services for the developmentally disabled.
"We help people live their life. We help them work each day, we help them go about their routine day," said Sharon Spratt, CEO of Cottonwood Inc.
For Jessie, that means living in a Cottonwood group home, working on the Cottonwood campus to earn spending money, and special transportation to the bar where she busses tables a few hours each week.
"It eases my mind a lot," Warkins said.
But those round-the-clock services aren't cheap. In Iowa, care under the HCBS waiver cost Iowa about $622 million dollar in 2015. For Spratt, fighting to maintain those services in Kansas has been a constant battle. She said MCOs often look at care from a medical perspective, but fail to understand the importance of long-term, community-based care.
"We understood there could be some efficiencies on the medical side," Spratt said. "But the right service at the right time doesn't cure our folks. Our folks have lifelong disabilities."
Spratt said Cottonwood often deals with the same problem of denied or unpaid claims, but most levels of care have remained the same. But following our Feb. 19 interview, Cottonwood received its first notice of an MCO denying all residential care for one of its clients. Cottonwood plans to appeal the decision.
Spratt said her best advice for Iowans who rely on similar care is to speak up.
"Advocate," she said. "Keep your advocacy voice strong."
A Medicaid Battle Inside the Kansas Capitol
Lawmakers are where that advocacy starts; though some Kansas lawmakers admit it's difficult to make meaningful changes on a large scale with the three private insurance companies.
"We've taken a hands-off approach by contracting with the MCOs and letting them go do what they do," said Kansas Senator Laura Kelly (D), who sits on the KanCare oversight committee. "That makes it very difficult for us to intervene on the behalf of an individual. We can do it on a case-by-case basis, but systemically, no."
Kelly said while an oversight committee does exist in Kansas, no lawmakers involved have an extensive medical background, and therefore don't understand the Medicaid system.
It's a problem she said Iowa could avoid by creating its own robust and diverse oversight committee, not necessarily only made up of legislators.
"Put people who are actually out in the trenches doing this work who can then ask the questions, or interpret the data in a way that makes sense in their world, and provide that for legislators who can then set the policy," Kelly said.
Across the aisle, Rep. Barbara Bollier (R), agrees.
"I would really encourage Iowa to have people who know Medicaid," Bollier said. "For or against privatization, you need that."
Bollier also said using for-profit companies to manage care may not be the most successful model to sustain quality care.
"The number one priority should always be the patient, not the money,"Bollier said. "When things start moving toward only focusing on money, I worry."
Money is where care for people like Jessie Warkins comes into play. The level of care Jessie needs will likely never decrease.
"There is no way to save money with those programs unless you absolutely deny entrance into the program, you cut back on services, or you pay the providers less," Kelly said.
But for Iowa, it's ultimately too late to heed Kelly's biggest piece of advice.
"I would suggest Iowa not do this," she said. "It doesn't make any sense."