Pipeline opponents condemn recent vandalism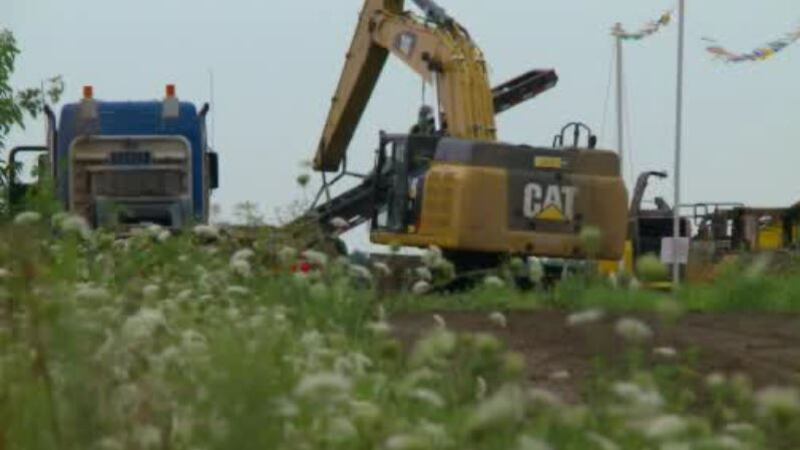 Published: Aug. 3, 2016 at 6:35 AM CDT
No arrests have been reported in connection with the vandalism of machinery at three Dakota Access pipeline construction sites this week.
Opponents of the pipeline are weighing in on the vandalism.
Just outside of Newton on Tuesday, work is being done at the Dakota Access Pipeline construction site. Replacements for the bulldozer and excavator destroyed by fire arrived a day after the incident.
Kathy Holdefer lives near the pipeline construction in Jasper County. She is against the pipeline and also against extreme measures to stop its construction.
"I believe in openly opposing something. If you are against it openly oppose it, even if you get involved in an act of civil disobedience," said Holdefer.
The fire damage was reported to the equipment near Newton and two other locations. Opponents of the pipeline don't the incidents will hurt their effort to stop the pipeline
"I don't think anybody judges the thousands of us who have protested this in a very peaceable, very logical way based on the actions of one or two people.
Adam Mason with Iowa Citizens for Community Improvement agrees with Holdefer. He said there is no place for vandalism in their movement.
"How we win big fights like this is by getting more and more folks together committed to the same page trying to stop proposals we don't like -- like the pipeline," said Mason.
He said civil efforts to stop the pipeline will continue.
"Our challenge is to get people together and move beyond that and fight for solutions we really want to see and do that in ways that don't damage property," said Mason.
Mason and Holdefer said they are glad no one was hurt and hope whoever is responsible is brought to justice.