Piantieri sentenced to 50 years in prison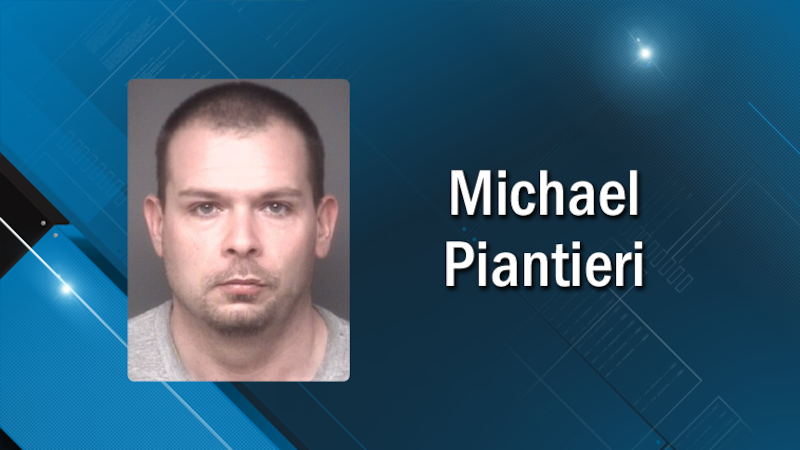 Published: Apr. 20, 2018 at 10:49 AM CDT
A man who killed a Dubuque woman has been sentenced to 50 years in prison.
36-year-old Michael Piantieri pled guilty on April 20 to second degree murder.
According to Dubuque Police, 42-year-old Beverly Puccio met Piantieri at the Walnut Tap, 909 Walnut Street on Saturday, December 2.
The court records say surveillance video showed Puccio and Piantieri at a bar Dec. 2 and that they left about 8 p.m. in a cab that took them to her home at 981 High Bluff Street.
Police said they found Puccio's body at about 11:20 p.m. Sunday inside her residence. After locating and interviewing Piantieri Monday, December 4, police arrested him on the first-degree murder charge. That charge carries a sentence of life in prison.
Piantieri is required to serve at least 35 years in prison as part of pleading guilty to second degree murder.
Judge Michael Shubatt also sentenced Piantieri to 70 days for tampering with a witness.
At the hearing on Friday, Puccio's sister Naomi Dague said this has torn their family apart.
"The four of us will never have the closeness a family should have," she said to Piantieri.
She said her parents are especially hurt.
"My mom, who still sits and waits for her phone calls," Dague said. "My dad who normally steps forth and handles stuff like this who has taken a backseat because he doesn't know what to do or what to say."
Puccio's younger sister Carrie Loper said her sister had a good, loving heart and would help anyone.
She believes Piantieri sentence isn't enough.
She said, "I know this don't bother you at all and you don't care about what you did. You deserve to die the way she did."
The family also talked about Puccio's kids.
Dague said, "her kids, who will never get to hear her say I love you again, her youngest son who now has just siblings."
Shubatt said he felt bad for the family and for everyone who shared the courtroom with Piantieri.
"You did not just murder Ms. Puccio, you killed something in each and every person who loved her," he said.