Paralyzed veteran receives Action Trackchair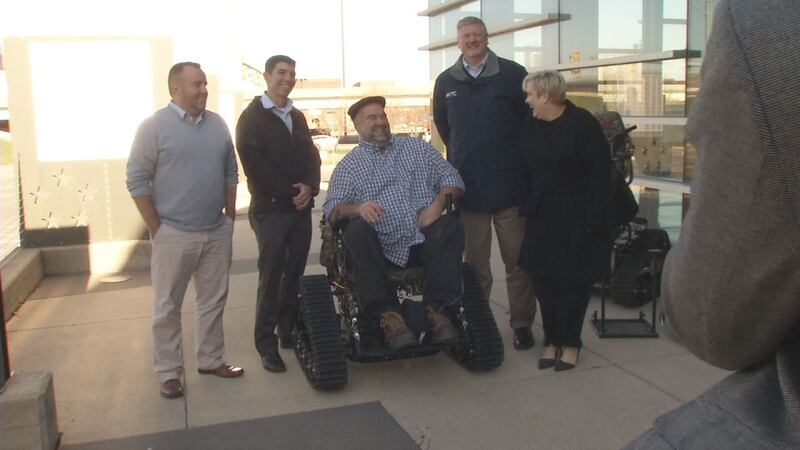 Published: Nov. 9, 2017 at 5:39 PM CST
A paralyzed eastern Iowa veteran can now take part in his favorite outdoor activities a little more easily.
A life-long outdoorsman, Dan Alberts hasn't been able to easily hunt or fish in decades.
"I haven't been able to get ice fishing for 20 years."
He served in the army for four years. A few years after that he was in a snowmobile crash that left him unable to walk. But Alberts refused to have a sour attitude.
"Like I told my wife today I'm on an adventure every day."
And his adventures are about to get more wild.
On Thursday, a ceremony took place for Alberts to receive an Action Trackchair. It's a specialty wheelchair that's able to cross rough terrain.
The chair is a gift from ITC Midwest. Employees there raised more than $12,000 to give to a charity. Employees decided on the Paralyzed Veterans of America- Iowa Chapter, which Alberts is part of.
"I think our veterans are one of the groups that gets forgotten a little bit. And this a way to say thank you for all they've done for us," Mike Ivester said.