Overalls to Go All Over Cedar Rapids for Grant Wood Event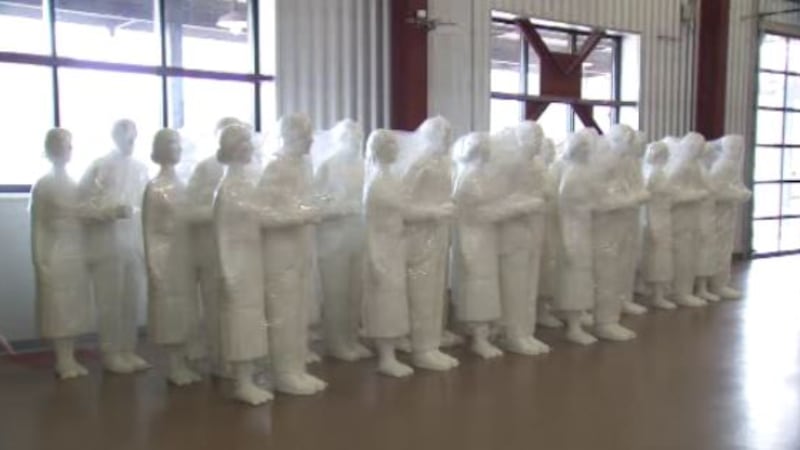 Published: Feb. 19, 2016 at 11:03 PM CST
Different versions of Grant Wood's 'American Gothic' painting will be popping up around Cedar Rapids in the spring.
On Friday, artists and sponsors picked up 24 life-size fiberglass statues of the couple in the painting at the NewBo City Market in Cedar Rapids. They have until May to paint the statues in any way that they want.
The painting projects are part of an event called 'Overalls All Over', which celebrates Wood's 125th birthday.
"This time the artist will have different creative challenges and they can make them all unique, they'll all be different designs. There will be some cool ones that I don't really want to reveal," said Jennifer Pickar with the Cedar Rapids Area Convention and Visitors Bureau.
This is the second time Cedar Rapids artists have put on the event. The statues will be on display in the Cedar Rapids area from May 1 through Labor Day.