Newly installed water sensors in Washington tracks nitrates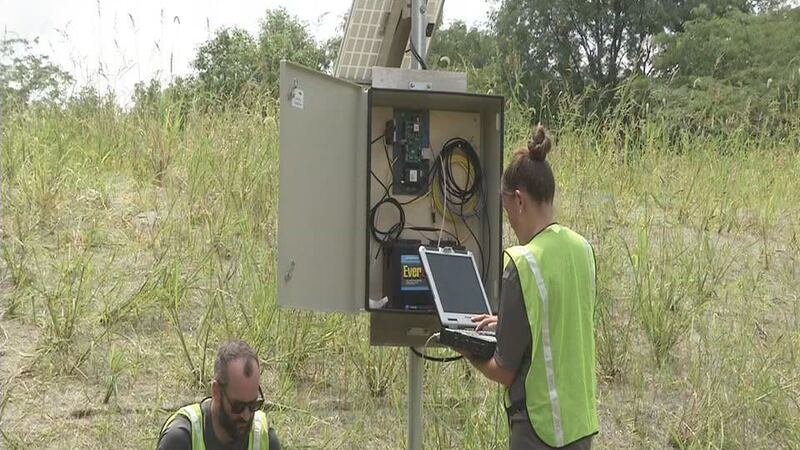 Published: Jul. 27, 2016 at 7:34 PM CDT
University of Iowa engineers installed a new water quality sensor at the West Fork Crooked Creek on Wednesday.
The sensor will track changes in nitrate concentrations in the creek as they happen and conservationists will be able to use the data for planning and water-quality improvement efforts.
"As farmers implement practices, we really need to know what's working, where it can best be deployed, how these water quality measurements change with weather, things of that nature to understand all these things we need to measure the water," Chris Jones, research engineer at IIHR - Hydroscience & Engineering, said.
The West Fork Crooked Creek sensor joins a network of 42 sensor sites across the state. Jones said each sensor site costs about $20,000 to install.
That network of sensors lets scientists track Iowa's progress in reducing nitrogen and phosphorus in its water.