Murals and More partners with students for new mural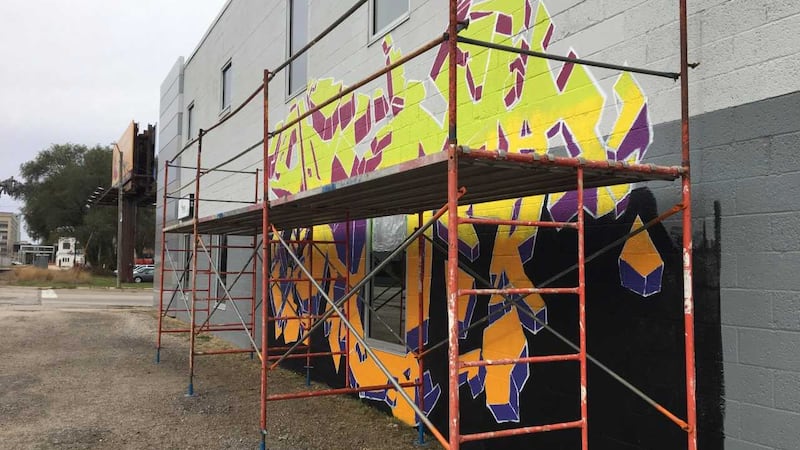 Published: Oct. 31, 2017 at 4:35 PM CDT
Non-profit Murals and More is working with a local artist and Metro High School students to create a new mural off 8th Avenue Southeast. It's on the back wall of Treasures Quality Resale and Primus Companies.
The team started working on the mural October 24.
"He's been working with the students to allow them come up with their vision for the color scheme for the mural, and they've been coming out every day for the last week to paint in what they outlined," Community Relations Chair Abby Souder said.
The mural is of the word "Enigma". Co-Chair Brian Hoel said its important to keep art downtown.
"We think with all of the revitalization happening in downtown Cedar Rapids, that it's really important, one, that the public is invested and a part of that, and that we have something that kind of draws tourism in. While we have industry and businesses thriving, we also want the art community to be a part of that comeback," Hoel said.
The mural is expected to be completed this week. Murals and More will hold an unveiling at a later date.