Maquoketa Men Receive National Recognition for Saving Wheelchair-Bound Man from Fire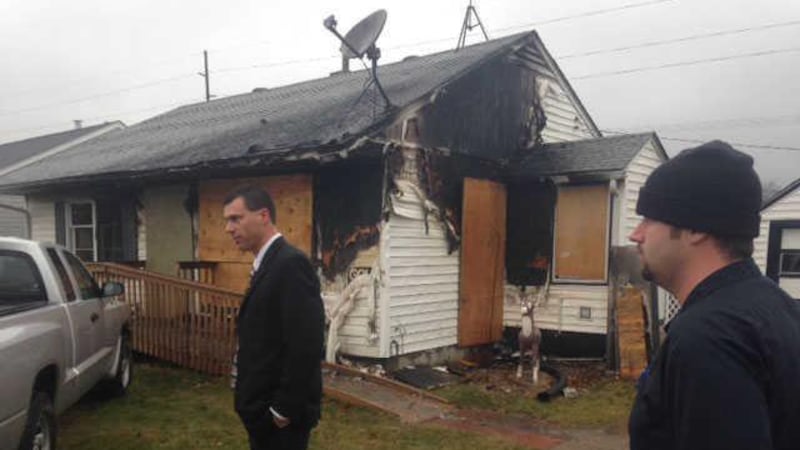 Published: Dec. 17, 2015 at 10:43 AM CST
Two men from Maquoketa are gaining national recognition for saving a wheelchair-bound man from a burning building last year.
The Carnegie Hero Fund Commission recognizes people for their heroic efforts. Today, it awarded 24 Carnegie Medals to people in the United States and Canada. Two of those medals went to Matthew Tranel and Cory Simonson, of Maquoketa.
Tranel is a firefighter, but was off duty for the afternoon one day last December. He heard the page for a fire at a home on West Grove St. Tranel rushed to the fire in street clothes. Inside, he found Harvey Untiedt coughing and unable to respond.
"Stuff started falling from the ceiling on fire, and there went my way out," Tranel told TV-9 last year.
As he was figuring out how to help, council member Simonson showed up at the burning building. Simonson is a reserve police officer who also heard the page. In a house filled with smoke and flames, the two managed to wheel Untiedt out of the house and to safety.
Untiedt survived, though his pet cat did not. Shortly after the fire, Untiedt told TV-9 "I am so grateful to him, and they did not hesitate to get me to the hospital here in Maquoketa."
"They really saved my life," he said.