Linn-Mar poms team is the best in Iowa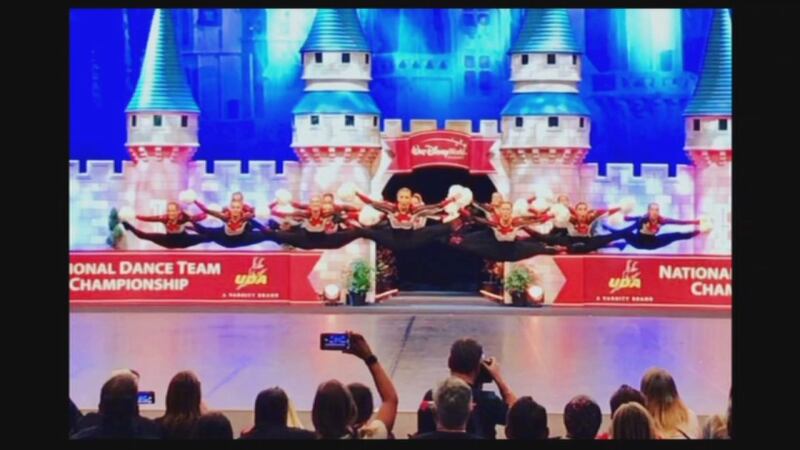 Published: Feb. 14, 2018 at 7:28 PM CST
Linn Mar High School's poms team can now say it's the second best in the country. That's the highest finish for any high school poms team in Iowa.
They rehearse and go over every routine over and over again until it's flawless.
"We keep running the routine over and over so that when you get to that finals performance, we are completely prepared, and we don't even think about it," Kelly Johnson, Linn-Mar senior poms team member, said. "[We do things] like heavy weightlifting and tabago work outs, and then we have practice after that so we are really in shape."
All that hard work paid off for Linn-Mar going up against the best high school pom squads in the country in Orlando. The Lions nailed their two minute routine in the finals showing incredible athleticism, endurance, pizzazz, and dancing skill, moving as one and entertaining the crowd with a show stopping performance.
"Our chins were to the ceiling. We had so much pride in what we just did. I don't think we could've given a better performance for that moment," Kennedy Hannan, a senior poms member, said.
Linn-Mar finished second in the nation, the highest finish by any high school pom team in the history of Iowa.
"It was incredible. Once they got past fifth place we were all crying and just shaking."
"The feeling was indescribable. I was just like, 'We just made Iowa history' like through my head over and over again," Hannan said.
"It gets to be exhausting practicing 10 months out of the year and just hearing your name called off for second in the nation it's like amazing," Emily Pistulka, senior pom member, said. "All the hard work is paid off in that moment and it was amazing."
"The athleticism that these girls have is insane," Jennifer Hames, Linn-Mar pom team coach, said. "The types of things you see incorporated into the national level are extremely difficult."
This Linn Mar Pom squad had something you can't teach --Chemistry and desire to be the best.
"There was something special about this group. The sky was the limit, and they were bound and determined. One team one goal and they were relentless all year," Hames said.