Johnson Co supervisors approve fiscal budget, disagree on land purchasing process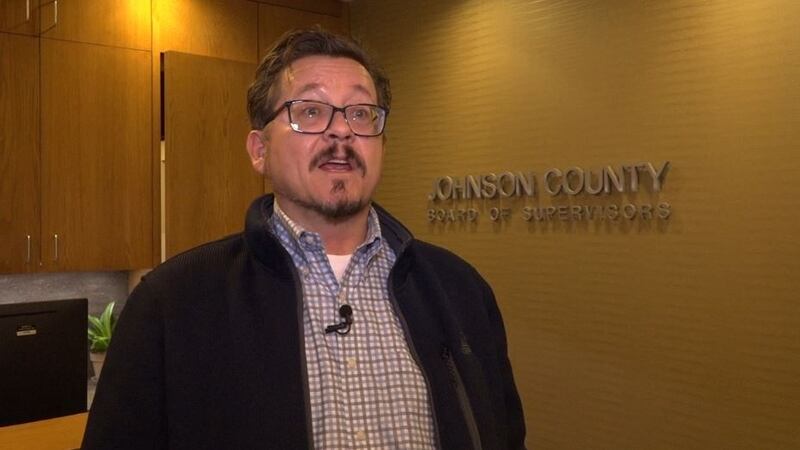 Published: Mar. 8, 2018 at 6:52 PM CST
The board approved the budget on a vote of 4-1. Check back later for details.
----------------------------
PREVIOUS STORY:
Johnson County is about to approve their next fiscal year budget, but one supervisor is concerned about the millions taxpayers will spend and they don't know the specifics.
The Johnson County supervisors plan to vote Thursday evening on a final budget for the next fiscal year, but there's also a little disagreement brewing. The budget calls for using one point seven million taxpayer dollars for land purchases, but the supervisors won't tell the public exactly what land the county plans to buy.
Supervisor Mike Carberry said the negotiations for the land aren't done yet, so they have to hold "executive sessions" behind closed doors. He said if information gets out, the price of the land could go up. But one supervisor says that isn't the case. Supervisor Janelle Rettig said the public should be able to give input on what projects their taxes are going toward, but she said people can't do that if they don't know what the purchases are for. She said the money will go toward buying land that includes an events center, buildings and a home. Carberry said the taxpayers did give the county authority to make the purchase, because it's part of a Conservation Bond voters approved back in 2008.
"We appoint people that we think are very good stewards of the public's money. They're not buying things that they shouldn't be, and they're not doing things that they shouldn't be or we would ask for their resignation," said Carberry.
Supervisors plan to spend more money on these projects in the upcoming fiscal years to have a grand total of $4,000,000. Carberry and the other three supervisors are expected to approve the budget.