Jackson County partnering with University of Iowa students to attract young families to small communities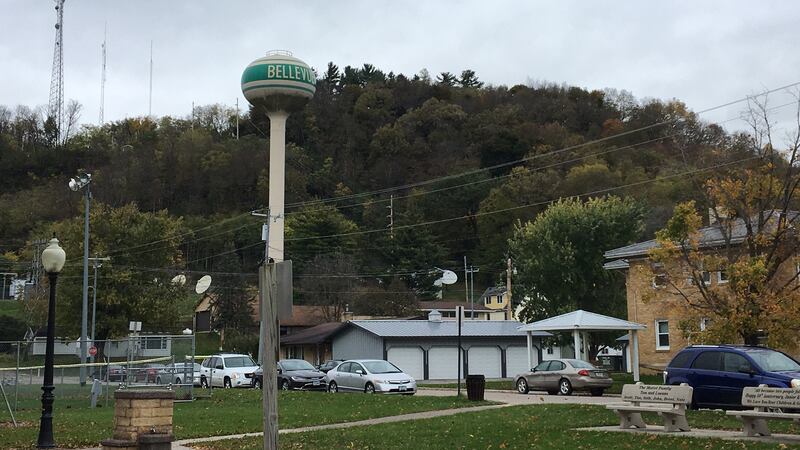 Published: Oct. 24, 2017 at 5:51 PM CDT
Jackson County is looking to attract more young families to its communities.
The county has teamed up with University of Iowa graduate students to discover what young people look for in a city.
In Bellevue, Kelsey and Geoffrey Kaiser are examples of a young couple who moved to the town from a big city.
Geoffrey Kaiser is the principal at Marquette, and Kelsey Kaiser works at the local church.
Their offices are just across the street from each other, and their house just down the street.
They see this as one of the benefits of living in a small community.
"Bellevue is a great kept secret," Geoffrey Kaiser said.
The Kaisers want more people to be in on the secret.
They believe the town has so much to offer, like local talents.
"While we might not have a big band that comes into our city to play, we have a lot of local bands that play great music," Geoffrey Kaiser said.
There are also those small town values of being kind, helpful and good.
"Here you're held accountable. And some people would be like, 'oh my gosh I don't want people to know about my life,' but I feel like it's a really positive kind of push for me to become a better person and really you know the best version of myself," Kelsey Kaiser said.
Jackson County Economic Alliance hopes their partnership with University of Iowa will draw in more families like the Kaisers.
Nic Hockenberry said, "we think we have a lot to market there and we want to make sure we lay everything out and the students can help address what our strengths are and then we can market to those strengths as we're looking to attract families to come in."
The students are holding focus groups in Preston, Bellevue and Maquoketa and will share their findings at the end of the school year.
The county hopes to learn what can attract and keep more young families like the Kaisers, who have no intention of leaving Bellevue anytime soon.
"We're in it for the long haul," Kelsey Kaiser said.
They hope you'll join them.