Jackson County addressing housing shortage in Maquoketa with 'pocket neighborhood'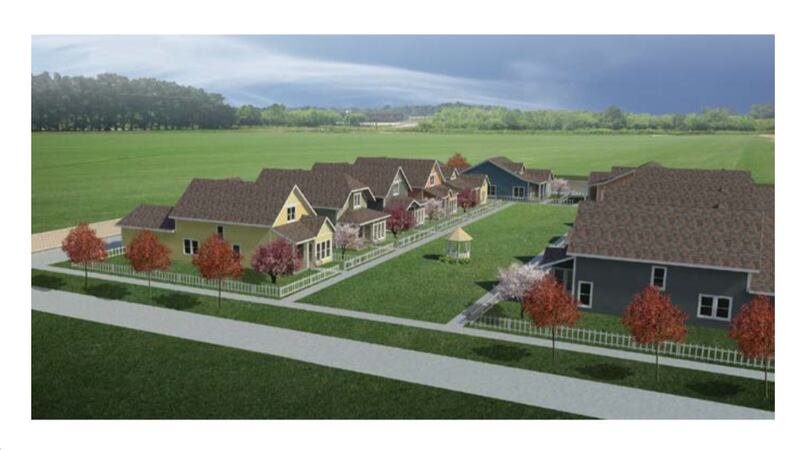 Published: Aug. 15, 2018 at 4:50 PM CDT
According to a housing study, Maquoketa is in need of 300 new homes in the next 10 years. Jackson County is taking a new approach to solving that housing shortage by building a "pocket neighborhood."
The Jackson County Economic Alliance, East Central Intergovernmental Association (ECIA) and other groups are partnering to create the new neighborhood, which would have 10 to 12 homes, each about 1,000 square feet and costing around $150,000.
ECIA Executive Director Kelley Deutmeyer said, "the homes are smaller. They're like the traditional 1,000 to 1,100 square foot homes. The porches all face each other."
The homes are all built around a community green space. Deutmeyer said, "we will have gardens there, we will have a gazebo, we'll try to have this community within a community."
She added, "there's a homeowner's association so you have to work together to manage your properties."
The selected site for the neighborhood is on Creslane St., which is near a daycare center, grocery store, gas stations and the downtown area.
The area, combined with the emphasis on working with neighbors, is why Deutmeyer believes people will be attracted to the neighborhood.
"It's really about going back to maybe our roots," she said. "Going back to I guess smaller homes are more popular again now, and I think it's about community spirit, some people like that."
She adds that the neighborhood would be a good fit for people of all ages.
"Could be people who are living in a larger home that want to downsize, it could be individuals that are young couples, singles with one child," Deutmeyer explained.
Jackson County Economic Alliance Director Nic Hockenberry said he believes the reasonable prices will attract buyers.
"There aren't a lot of new houses being built now in that price range, which is you know your $150,000 to $180,000 for a new house," Hockenberry said.
He's also trying to address a shortage of quality apartments. He said buildings on Main St. would be perfect candidates for new apartments.
"All of those buildings were originally built with the opportunity for either offices or apartments above the main commercial space," he said. "If they aren't being utilized why aren't they? And is there anything we can do to help encourage that?"
Deutmeyer plans to break ground on the pocket neighborhood next spring.