Iowa City library may soon need to remove bathroom cameras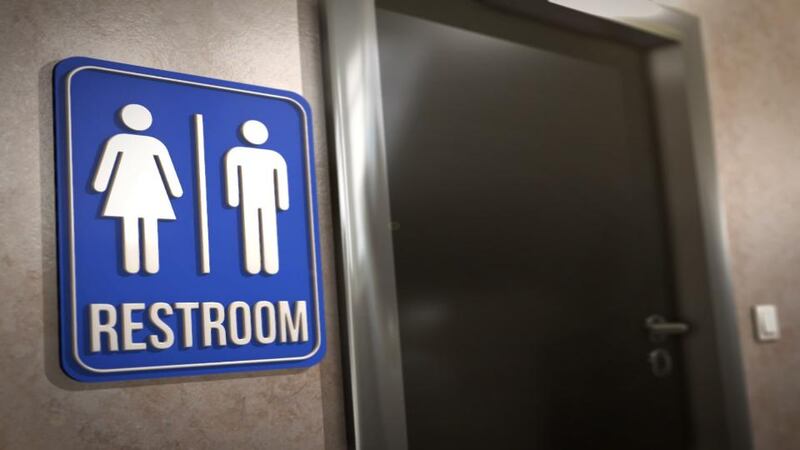 Published: Apr. 19, 2017 at 11:10 PM CDT
Iowa lawmakers have said yes to a bill that bans cameras in restrooms and locker rooms at government buildings.
It applies to schools, libraries, and other government buildings but has an exception for public hospitals
There was some debate in the House on Wednesday, but the bill received an overwhelming majority of support, 84-14. Earlier this month, the legislation got through the Iowa Senate approved without a single no vote.
If the bill becomes law, the Iowa City Public Library downtown will have to get rid of its cameras by July 1st of this year.
The library has been using the bathroom monitoring equipment since 2007. They were installed to combat crime, like theft, and protect the safety of visitors.
The library's director, Susan Craig, said in a brief statement, "I am disappointed, but we will comply with the law."
Meanwhile-- civil rights groups celebrated the bill's movement forward.
"Overall, we're very pleased the legislature has taken steps to protect the privacy of Iowans in government buildings," said Veronica Fowler, with the American Civil Liberties Union of Iowa.
For years, the group has been critical of the library's use of the cameras, which record the common area of the bathrooms. In January, the ACLU called for the downtown facility to remove the monitoring equipment on behalf of an Iowa student. She felt her the cameras violated her privacy. The ACLU took issue with the cameras recording without personal consent and that a public building is associated with the video, meaning it's available to those who request it.
"We put in a request," said Fowler. "We saw children and adults in various states of undress. People, sort of, adjusting themselves."
Before Wednesday's vote, Representative Vicki Lensing (D-Iowa City), proposed an amendment that would have protected the Iowa City library's cameras and eliminated the public's ability to request videos. She said losing the cameras could mean losing safety measures.
"Cameras were placed in the Iowa City public library after an incident in the Des Moines public library, in 2005," said Lensing on the House floor. "A registered sex offender grabbed and kidnapped a 20-month old toddler and sexually assaulted her."
A voice vote defeated Lensing's amendment.
KCRG-TV9 reached out to Governor Branstad's office to find out if he planned on signing the bill. A representative told us they'd reserve judgment until after receiving and properly reviewing it.