I9 UPDATE: State launches website to help victims of sex assault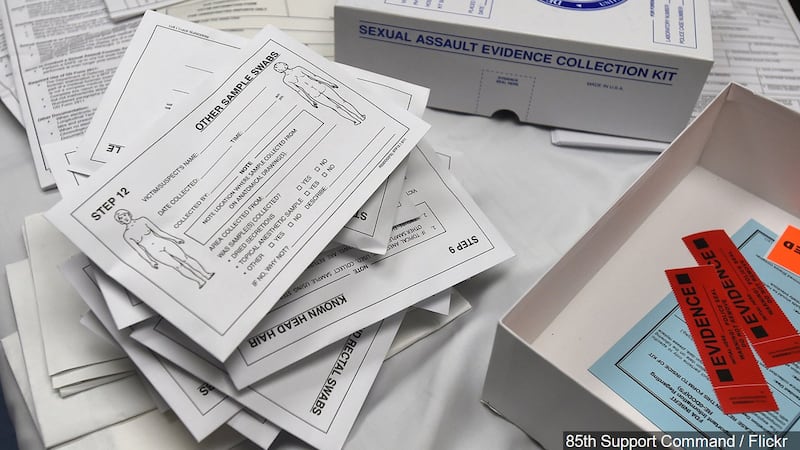 Published: Mar. 7, 2018 at 4:11 PM CST
The state of Iowa is taking a step forward in the fight to make sure there is never a rape kit back log again. A rape kit is crucial in sexual assault cases to make sure a jury convicts the right person.
An I9 investigation last year found there were thousands of untested rape kits sitting at police departments and some were decades old.
Robert Hamill with the Iowa Attorney General's office knows how confusing and cumbersome a sexual assault investigation can be for both law enforcement, prosecutors, and survivors. Hamill is the project manager for a new, online effort he and his Des Moines based team have been working on in the wake of a 2017 investigation that found 4,265 untested rape kits in Iowa.
"It changes the current procedures by providing the most new information out there provided by people who have already walked down this path," said Hamill.
For the first time, Iowans now have access to a single web-based source that allows you find everything from best law enforcement practices to resources available for those who've been victimized. It can be found at
.
While the site may sound like a tool many states should already have in place, Hamill believes Iowa is on the forefront of developing this resource.
In Kentucky, another state that had a backlog problem, there is a similar site officials have been running for about a year.
"If a rape crisis center gets a question, if an advocate at the attorney general's office gets a question, if the state police get a question they can refer all of those questions to the website because all of the information is right there," said Eileen Recktenwald, Executive Director for the Kentucky Association of Sexual Assault Programs.
Iowa's website is largely based on what they've already done in Kentucky, which includes publishing numbers that track the progress of the rape kit testing efforts.
"One of the reasons why we did that was to be accountable," said Recktenwald.
The Iowa version of the website has additional features Kentucky's doesn't have. One allows survivors of sexual assault to check the progress on their case, even if they had submitted their kit anonymously.
"They would be able to find out by submitting this (opt in form) whether the kit was submitted into the inventory," said Hamill.
There are already plans to improve what will be available on the website which includes a link to another website that will help survivors track the progress of their individual rape kit.
A $3-million U.S. Department of Justice grant helped make Iowa's website possible.