I9 UPDATE: Iowa schools' use of seclusion, restraint has nearly doubled since 2013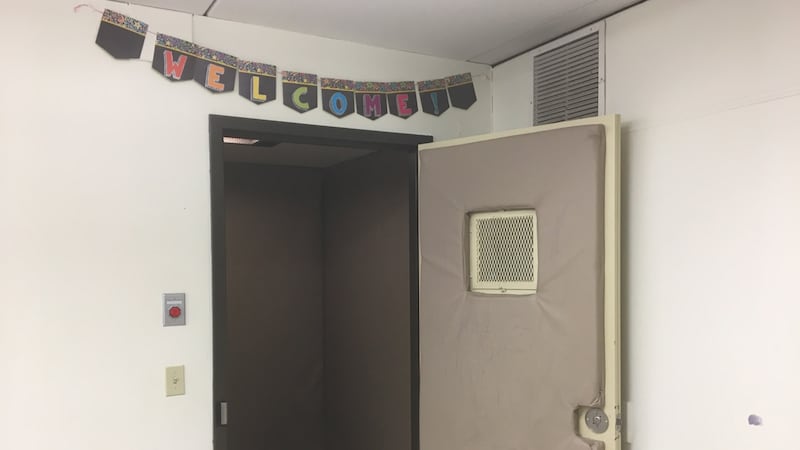 Published: May. 9, 2018 at 4:02 PM CDT
Schools in eastern Iowa are increasingly using restraints on students and isolating them in seclusion rooms. That is according to new data published by the U.S. Department of Education.
In a special I9 investigation last year, we explained how some school districts in eastern Iowa were not following state rules for using seclusion rooms. State law does allow for schools to place students in those isolation rooms or restraints during violent outbursts.
School districts are required to report how often they use seclusion rooms or restraints to the U.S. Department of Education. The agency has now posted 2015 data. I9 dug through the numbers in 23 school districts in eastern Iowa and found there were a combined 4,904 instances of seclusion and restraint. That is 27 instances per school day.
The new numbers nearly double the 2,514 instances reported in 2013. There were in all 4,904 instances documented in 2015.
Iowa City had the highest usage jumping from 797 instances in 2013 to more than 1,700. This data came before the state admonished the district for over-using the rooms. Iowa City has since announced efforts to reduce seclusion room use.
Cedar Rapids reported 1,207 instances of seclusion or restraint. Waterloo saw its use of seclusion rooms jump from 30 in 2013 to 811 in 2015. Dubuque was an exception, using seclusion 479 times in 2015 which is down from 947 in 2013. College Community also saw a slight drop, from 418 to 361, while Linn-Mar schools use jumped from 35 times to 236.
88% of instances of restraint or seclusion involved students with disabilities.
There are questions about the accuracy of that data. Last year, I9 found Cedar Rapids had wrongly reported zero instances of seclusion room use in 2013. The district blamed that on a clerical error. This time, the district still under reported to the federal government by 41.
Cedar Rapids Schools Spokesperson Akwi Nji issued a statement saying in part, "We recognize the need for accurate documentation and vigilant oversight that ensures the safety of our students."
We asked how the Cedar Rapids district was still under reporting its seclusion room use but so far, Nji has not responded.
Data from other school districts with reported incidents for 2015:
West Branch - 12
West Liberty - 22
North Cedar - 4
Anamosa - 19
Mount Vernon - 12
Vinton-Shellsburg - 2
Cedar Falls - 32