I9: Seclusion rooms, no set standards in Iowa (Part 2)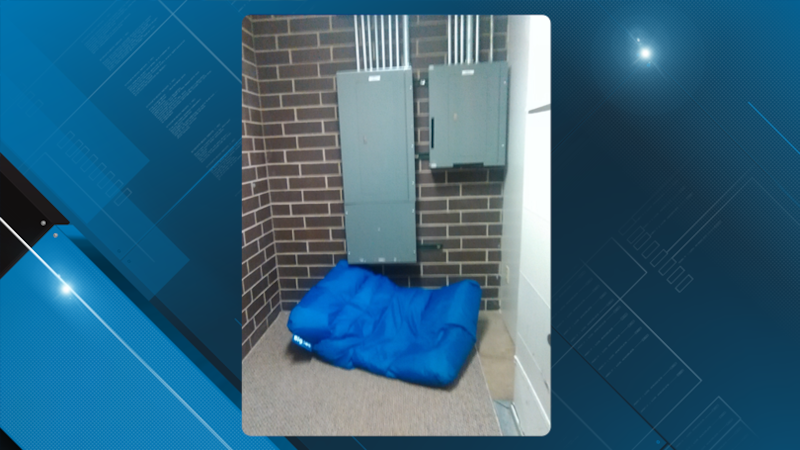 Published: Nov. 16, 2017 at 5:47 PM CST
Seclusion rooms are plagued by a lack of oversight and consistency in eastern Iowa Schools. Wednesday night, we showed you the wide differences between the rooms and how often districts use them to shut-in and isolate children having a violent outburst. Part two of our I9 investigation into seclusion rooms looks at the lack of oversight concerning their use and the questions raised over whether some districts are violating federal law.
Iowa's Department of Education admits it doesn't keep track of which schools even have seclusion rooms. I9 found in our own survey about two-thirds of school districts use seclusion rooms. The agency also doesn't actively look for abuses. The state investigated Iowa City's use of seclusion rooms earlier this year and found misuse and overuse but I9 found districts using seclusion rooms far more often than Iowa City and even admitting misuse with no state intervention.
An electrical utility closet is where Tammy Mimm's then 3rd grader found herself after she had an emotional breakdown last school year at Pierce Elementary in Cedar Rapids.
"Everyone needs to know that this is in our school districts," said Mimms.
The Cedar Rapids School District's own investigation into that incident notes the young girl was not "a danger to herself or others during the incident" and admits the space was not appropriate for a seclusion room. Both findings are violations of state guidelines.
Joseph Ryan is a professor at Clemson University who has studied seclusion rooms for the better part of two decades. He says even though there are laws on the books intended to help agencies regulate their use, school seclusion rooms aren't based in science.
"Seclusion and restraint are not evidence based practices," said Ryan.
Ryan tells I9 studies show seclusion rooms actually re-enforce bad behavior and put students and staff at greater risk.
"If you don't want to get in that closet area then what do staff have to do? They have to go hands on to basically transport you to there," said Ryan.
There is no way to know just how many times students in the Cedar Rapids Community School District have been locked in unapproved seclusion rooms as officials there tell us they don't keep track of what rooms students are put in for seclusion.
Federal data shows Cedar Rapids schools did not use any restraints or seclusion in 2013, the last year it was required to report numbers. But the district admitted to I9 that is not true. It's own data, which the district is supposed to report to the federal government, shows it used seclusion or restraint an average of 700 times between 2012 and 2014. And that number has increased since then. In the 2016-2017 school year alone there were 1,592 incidents. Dubuque used seclusion rooms more than 900 times in 2013, Iowa City, the year the state investigated it, used seclusion 455 times.
Brad Niebling, oversees special education for the Iowa Department of Education.
"There is not a requirement other than what's required in federal law in terms of reporting this (seclusion and restraint) to the State Department of Education," said Niebling.
Niebling says the only way his department would launch an investigation is if a state official witnesses an abuse or if there is a formal complaint, as in the case of Iowa City.
"We use the tools that we have at our disposal given what the laws and rules lay out," said Niebling.
Niebling says his agency relies on districts to regulate seclusion room use themselves. The only other oversight comes from inspections of the rooms and that is up to a city or county building department. In Cedar Rapids however, the city has no records of any seclusion room inspection reports. Niebling was not able to say how many building departments knew seclusion room inspections was under their jurisdiction.
For some years, the Cedar Rapids Community School District was not able to breakdown instances of when a child was put in a seclusion room versus simply restrained. That is also against federal requirements.
The Cedar Rapids Community School district declined to talk to us on camera but did say many of their staff are trained in crisis prevention. The district however is still has yet to answer our questions about the compliance issues we found, only saying in a statement that a task force was looking into its seclusion room policies and they'll have recommendations for the school board in February.