Hula hoop tree brings smiles to Jones County residents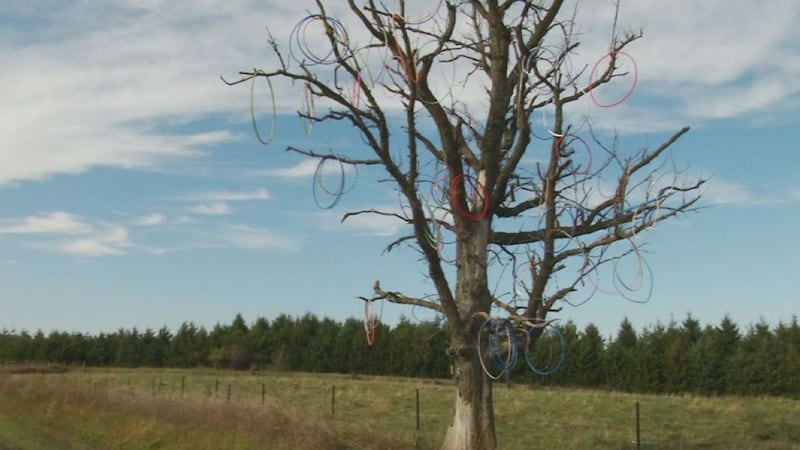 Published: Oct. 4, 2017 at 6:58 PM CDT
A tree in Jones County has become a real eye-catching fixture in the area. The tree is covered in more than 50 hula hoops.
Regina Engelbart lives just down the road from there near the small community of Amber. The tree is on County Home Road.
She didn't start the tradition. She just enjoys being a part of it.
"A storm had come through here, and then two hula hoops ended up on the tree," Engelbart said, "We're not sure if someone placed them there or if it was from the storm."
She doesn't put the hoops on. They just magically appear. She likes to place friendship rocks at the roots.
The tree's magic roots have spread to neighboring communities like Monticello. She works at Monticello Senior Dining and many there like to share stories about the tree.
"We found this out through Regina, and eventually all of us have driven out there and thrown a hula hoop on that tree. It's just a fun thing to do," senior dining volunteer Janaan Kraus said.
They say spreading a little happiness can go a long way.
"With the way society is right now, and things are sad sometimes, there's some things that you need to do just to make people happy," Engelbart said.