Habitat for Humanity dedicates condo that will house two families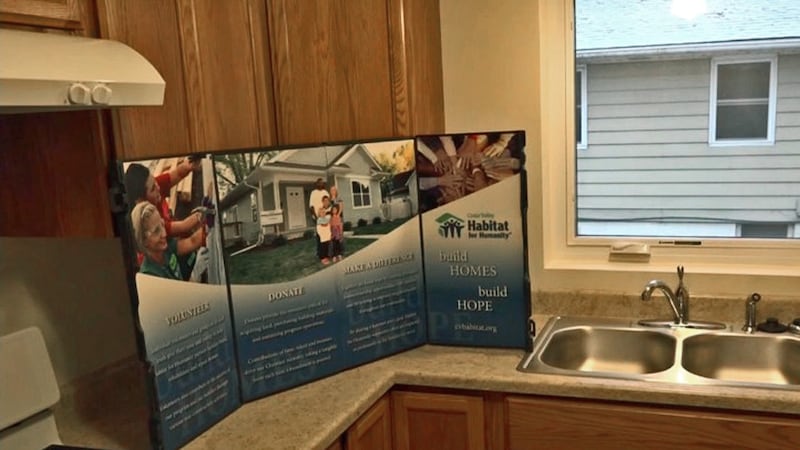 Published: Oct. 30, 2019 at 10:54 PM CDT
Two Cedar Rapids families will get a new roof over their heads thanks to the Cedar Valley Habitat for Humanity, and they are going to be neighbors.
Representatives from the organization said they don't often build condos. This one has six bedrooms to accommodate the more than a dozen children between the two families.
They said the families are ready to take their new homes.
"It was just kind of a perfect storm we had two families are interested we got along and want to live by each other, we have a property that could accommodate two side-by-side," Kelly Lamb, executive director for Cedar Valley Habitat for Humanity, said.