Governor Branstad talks about pipeline construction, eminent domain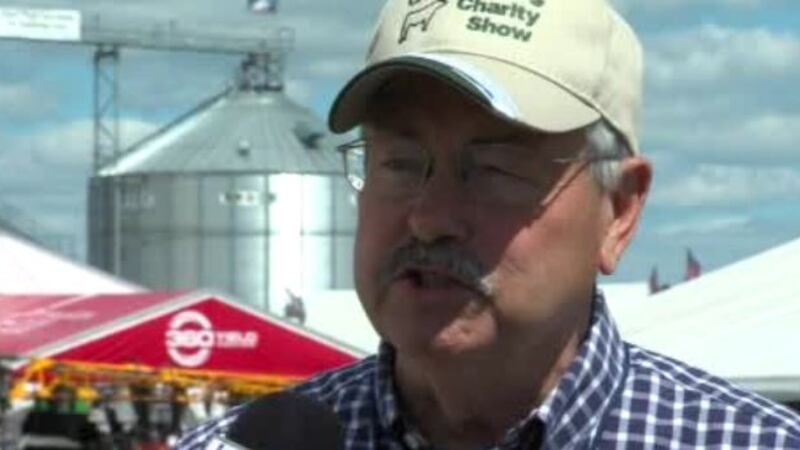 Published: Sep. 1, 2016 at 11:06 PM CDT
Governor Terry Branstad said he would not be upset if farm land he owned was turned over for eminent domain to build the Bakken Oil Pipeline.
The comments come after Iowa State Patrol arrested 30 people at a protest in Boone. The protesters are upset the Texas company, Dakota Access, is able to use eminent domain to get property rights in Iowa for the pipeline. They also fear for the environment.
When it's finished, the pipeline will ship oil across 18 counties in Iowa as it travels from North Dakota to Illinois.
Branstad says just because he supports this pipeline does not mean he's for big oil companies. He says while renewable fuels are an important part of Iowa's economy, oil still has its benefits.
"Both renewable fuel through ethanol," said Branstad, "oil from North Dakota that's going to be refined in America that can be helpful in keeping down the cost of energy and keeping us from relying on oil coming from the dangerous Middle East and other unfriendly parts of the world."
When it comes to eminent domain, Branstad says farmers are getting fair compensation in a time when commodity prices are down.
In Storm Lake, many of the Bakken oil pipeline workers are staying at a local campground instead of renting an apartment.
The Sunrise Camp Grounds would usually close in mid October. But it may stay open now for the winter to continue to house the workers. The city of Storm Lake is looking at making changes to allow for workers to stay at the campground through the winter.
Local businesses are happy about that, including Mary Reeves, the manager of Dyno's.
"Hoping we get quite an increase from it, you know coming into the winter months now, we'll be slowing down so if we can get extra people that way, it'll be awesome," said Reeves.