'Gags' the Green Bay Clown exposed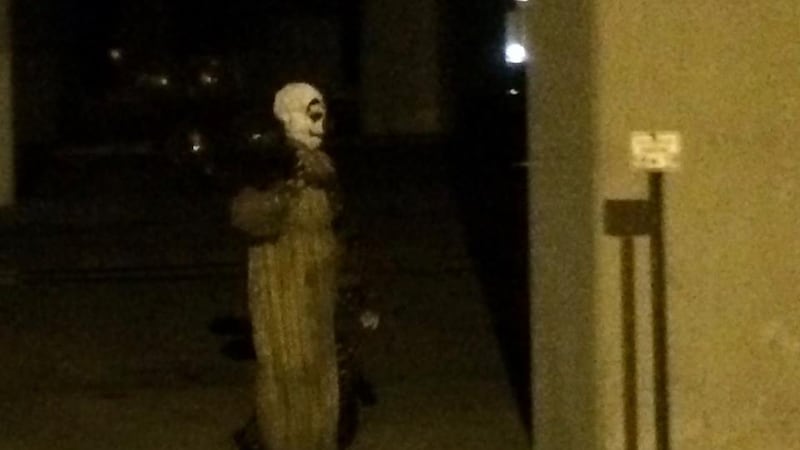 Published: Aug. 8, 2016 at 8:19 AM CDT
In just five days,
has gotten more than 12,000 'likes' on Facebook.
Reactions range from amused to horrified, but now, local actor C.j. Guzan is exposing 'Gags' as a scare tactic that he believes was taken too far.
"I auditioned for a role in this short film that was a horror short film about a clown that went around Green Bay," said Guzan, adding that "this is the first step of their viral marketing."
He said though he auditioned for a role in the short, he was not cast, and wants people to know that he himself is not the clown.
As part of that marketing, Guzan says actors in the short were asked to share photos of the fear-mongering clown. He wants people to realize it's fake.
"It's getting a little bit scary because people are starting to believe it a little bit more, and we're starting to see some of those unsettling pictures on Facebook," said the local actor. "Not of the clown, but of people armed and preparing to defend themselves, saying 'I can't go outside because I'm afraid of clowns or whatever. That's just a little too far."
Indeed, Captain Warych of the Green Bay Police says he's fielded dozens of calls about Gags, but wants people to know that the clown didn't do anything illegal by being creepy in public.
"At the end of the day he's doing nothing wrong," Warych said. "So for people to post threatening comments or damaging pictures on the internet, we hope they don't act on that, and if they do act on that, they'll be held accountable."
The local director Guzman says is behind the short thriller did not respond to Action 2 News' requests for comment.