Future uncertain for 'unsafe' Jackson County Jail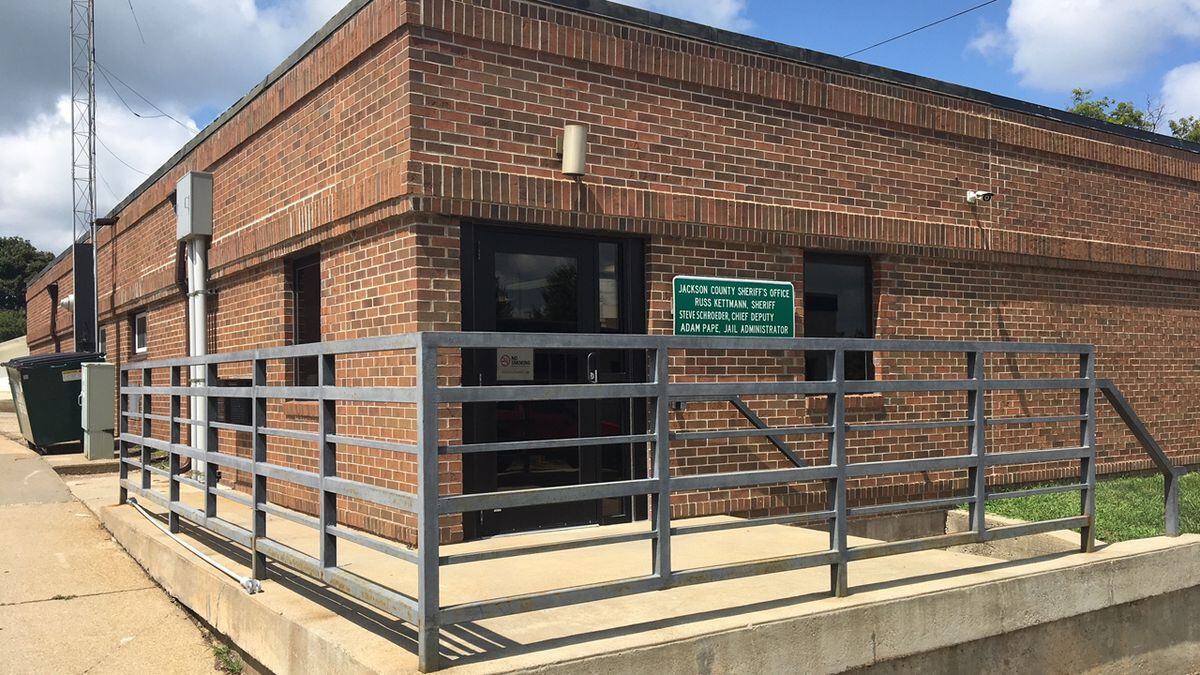 Published: Aug. 8, 2018 at 4:25 PM CDT
Tuesday's
for a new Jackson County jail could mean the current facility will have to shut down.
52 percent of people voted in favor of building a new jail in the bond vote, but the $6.9 million dollar bond needed a 60 percent super majority to pass.
Steve Schroeder, Jackson County Sheriff Department Chief Deputy, said there are many reasons the county is in need of a new jail.
"You know the major issue is visitation, classification and it's not big enough. The jail doesn't meet the needs of Jackson County," he said.
The current facility has one room for eight men, with one isolation cell. Schroeder said they can fit up to 16 or 17 men.
"It houses 11 inmates. We currently have, I think, 17 inmates in jail, and 40 people waiting to go to jail, 40 plus people waiting to go to jail. We can't get them in right now because we don't have space for them," Schroeder said.
Women cannot be held in the jail. When they don't have space or they have a woman to hold, they send the inmates to another county jail.
"You can call Cedar and Jones and Dubuque counties, and if they're full, you've got to reach out further," Schroeder said. "You've got to call Linn, Johnson, Muscatine."
He said that is costly, at least $65 a day per inmate, plus the cost of transporting the inmate.
"That takes vehicles, that takes staff, that takes fuel," Schroeder said.
The jail has multiple deficiencies. It doesn't have proper ventilation, natural light for the inmates, or maximum security cells. There isn't a proper sprinkler or smoke evacuation system. These are things that don't meet the current standards for jails.
Schroeder said he informed a state jail inspector Wednesday morning of the outcome of the election. That inspector will have to decide what Jackson County needs to do to keep their jail open. The inspector could order it be shut down.
Schroeder said if that happened, the county could end up paying a minimum of nearly $900,000 to transport and house a year's worth of inmates in other county jails.
Maquoketa resident Samantha Streets said she got a tour of the jail and saw the challenges firsthand. She said, immediately after the tour, she voted in favor of the bond.
"I went over right away and that's the first time I've ever voted," Streets said.
She's disappointed the bond didn't pass, and is worried about the future of her town if the jail does close.
"Potentially, if they shut us down, I think crime rate is going to go up, knowing we don't have a jail right here in town to take them," she said. "I mean, it floored me a little bit and it scares me."
Schroeder isn't sure what's next, but he hopes to figure out a solution that doesn't include closing the jail.
He said, "now we have to reassess the situation and find out what went wrong and why, and hopefully we'll address it again here, you know, in six months to a year."