Francis Apartments open in Steeple Square campus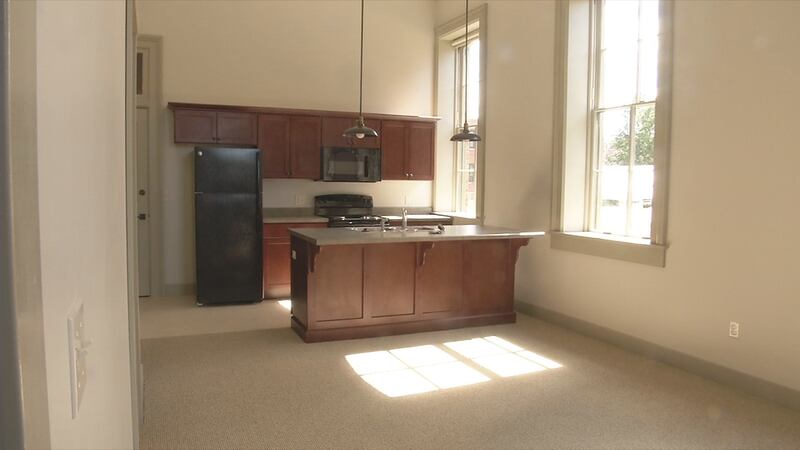 Published: Jul. 27, 2017 at 6:31 PM CDT
A new apartment complex is opening in Dubuque, right next to the Maria House.
It's called Francis Apartments and it's part of the Steeple Square campus. It'll give women, like Amy McFarland, who have graduated the Maria House program an affordable, quality place to live.
McFarland battled drug addictions for many years. She says one day, she had enough.
"I was done. I was just sick and tired of being sick and tired," she said.
She entered the Maria House program. After about two years there, she's ready to regain her independence.
"It means everything. It's like I'm getting my life back," she said.
She's excited to live in one of the brand new apartments in the Francis Apartments, but she isn't taking the responsibility lightly.
She said, "ever since I got arrested I've been in a structured living environment so this is my first real independence. I came straight from the facility, and even here [at the Maria House] it's structured a little bit. So yeah it's been a couple years."
Maria House Executive Director Michelle Brown says this apartment complex is a four year dream in the making.
Brown said, "It will really complete our continuum of housing services for homeless women and children in our community. We start with emergency at Teresa Shelter and extended stay, and then we have transitional at Maria House and now we will have permanent housing."
She's also excited for Amy's step into independence.
"She's a great example of someone graduated from our program. She's worked hard and she's so deserving of this opportunity," she said.
Amy says she can't wait to make her new house a home.