Flooded camping resort to re-open by Labor Day weekend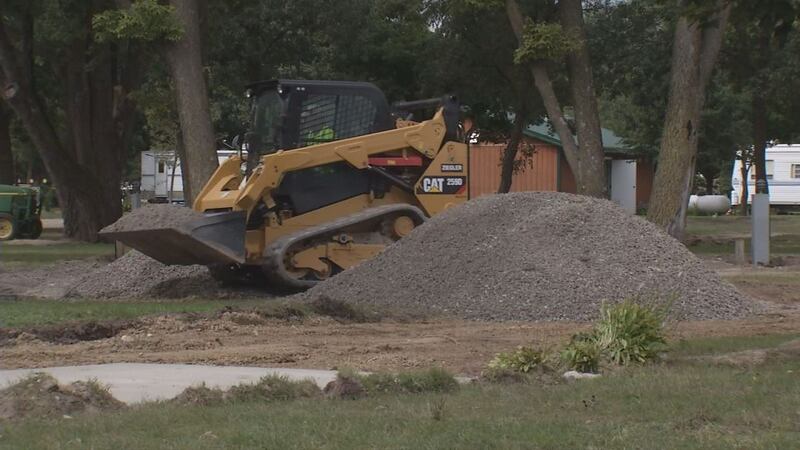 Published: Aug. 30, 2016 at 5:51 PM CDT
The owners of Skip-a-way Resort and Campground have been working feverishly for the past several days. They're cleaning up almost $200,000 worth of damage.
"In the camping season here in Iowa, we have three big weekends. Memorial Day, Fourth of July and Labor Day," said Steve Baker, Skip-a-way Resort owner.
Baker wasn't about to let a flood get in the way of this big weekend. Even if it seemed like he might have to.
"It covered this whole section of the campground. There was about four and a half feet of water in here," said Baker.
The water wiped out all of the park's gravel roads and cement slabs. Plus, the storm fried the entire electrical system. Crews have already hauled in almost 100 truckloads of rocks.
"My brother and I own a construction company and we got together on Saturday morning and we said, 'We have the resources, let's fix it,'" said Baker.
Baker says The Upper Iowa University football team showed up on Saturday to remove all the sandbags from the campground. He says without all the volunteers help, they wouldn't have been able to get the work done so fast.
Baker plans to re-open says by Thursday.