First residents set to move in Iowa City cohousing community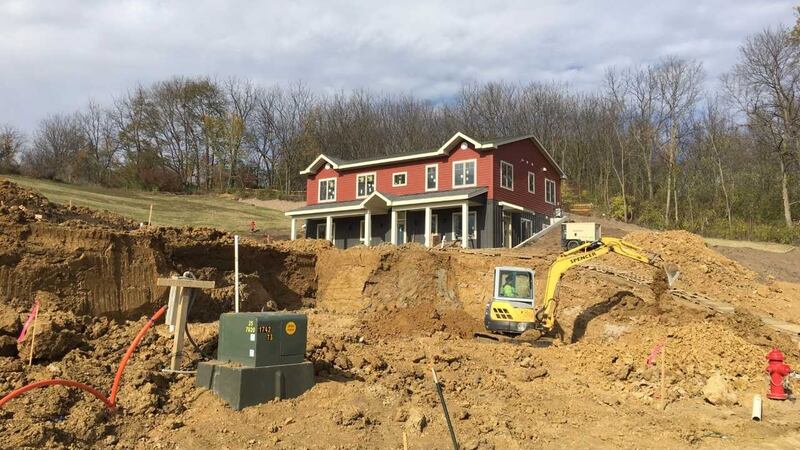 Published: Nov. 6, 2017 at 3:34 PM CST
For the past seven years, plans have been set to build Prairie Hill. It's the first cohousing community in the state of Iowa, and its first few residents are set to move in before Thanksgiving.
Retiree Craig Mosher was looking for a new place to live and just six months ago joined the community.
"I lived in an intentional community in San Francisco back in the 70's. Ever since then I've been looking for something like this to be in community again," Mosher said. "People are here because we want to live with each other and care for each other."
A cohousing community is based around a common house. Mosher will have a separate apartment built on the same lot as that house. Some members will live inside the common house where everyone can share meals, do laundry, watch each other's children, have guests stay, and get that sense of community.
Mosher said it's a very diverse group so far, and it's looking for more members.
"One thing we're looking for is to try to encourage some families to join the group. We've got one young person now, and we're going to be set up for children. We'll have a play space in the common house and we'll have play areas and so forth," Mosher said.
Member Donna Rupp will also live in an apartment to the right of the common house, which she said is great for when she feels like being an introvert.
"I know it's not good for me to go in and shut my door and not ever see anybody, but this way I've got my own private space that I can spend as much time as I want to in. But when I feel like I need to be with other people, I can go down to the common house and have coffee in the morning," Rupp said.
Members design and build their own space. The entire lot is up to environmentally green standards. Rupp said by taking some of the building on herself, she's able to also save money. Members say cost effectiveness is a part of the cohousing philosophy.
"We won't all have to go out and shovel our own sidewalks, so we won't all have snow shovels, or lawn mowers, or all this. We'll share those resources," Rupp said. "It allowed me to have a really small unit that's adequate to me."
The lot will also feature a wood working shop where members will be able to create and repair items. There will be garden plots for each unit as well as a common garden where members can grow crops for community meals. They also plan to share those crops with the neighbors around them.
"We want to not only be a part of this community of Prairie Hill, but of the whole neighborhood," Rupp said.
The entire community is expected to be completed in a couple of years. Crews hope to finish one building each month until they finish all 12 set for the lot. That's something members are excited to see happen and work with other members to finish.
"These people have become my best friends here in Iowa City, through getting to know them, through working on different things together, solving problems together," Rupp said.
"It's neat building relationships with people as we do this whole process. We're getting a lot closer together while doing that work," Mosher said.
Iowa City cohousing is holding an information session November 14. If you would like to learn more visit this