Family remember Black Hawk County cousins on 5th anniversary of disappearance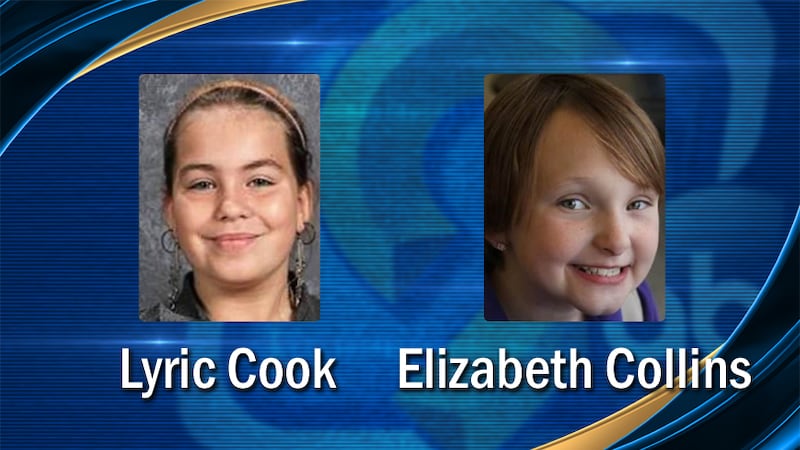 Published: Jul. 9, 2017 at 8:43 PM CDT
This summer is the five year anniversary of the disappearance of two Black Hawk County cousins. And the father of one of those little girls is asking anyone who knows anything to please step forward.
Police say someone kidnapped Lyric Cook-Morrissey and Elizabeth Collins on July 13th, 2012. They had been riding their bikes near Meyers Lake in Evansdale. Lyric was just 10 and Elizabeth was 8.
Five months after the disappearance, hunters found the girls bodies in a wooded area of the Seven Bridges Wildlife area in Bremer County. Police have yet to arrest anyone in the girls' murder.
Finger print identification cards only take a couple minutes to complete.
It's a couple minutes that could potentially be instrumental to law enforcement if the unthinkable ever happens. The fingerprint cards are also paired with DNA swabs.
"It's for parents to take home and have on file," Evansdale Police Chief Jeff Jensen said. "Hopefully it never becomes a needed thing."
Elizabeth's father, Drew Collins wants families to know kidnappings can happen, even here in Evansdale.
"Getting people aware that there are people out there that will harm your children," he said.
That's why the family teamed up with local law enforcement to put on this child safety awareness day, where parents can learn everything from car seat safety, to how to talk to their child about stranger danger.
The Collins family wants to prevent child abduction while also sharing Elizabeth's story. A memory that's also close to her sister's heart.
"I remember i played with her a lot. We played Barbies and whenever I had an owie she would help me," Callie Collins said.
Even with no recent developments in this case the family remains hopeful an arrest will eventually be made.
"I would just ask that person that does have information that maybe scared to come forward with it," Drew Collins said.
Authorities are still hoping to find whoever kidnapped and murdered the two girls. Anyone with information should call the Cedar Valley Crime Stoppers at 855-300-TIPS.
There's a $150,0000 reward for information leading to an arrest.