Family on both sides of a Dubuque murder case speak about possibility for a new trial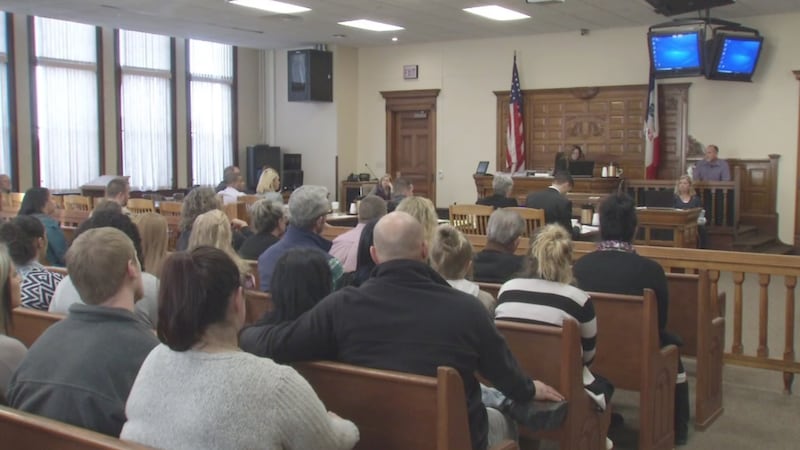 Published: Mar. 27, 2018 at 4:28 PM CDT
Family on both sides of a murder case that is dividing Dubuque are sharing their thoughts about the possibility for a new trial after the defense makes an appeal.
In January, a jury found Fontae Buelow guilty of second degree murder, finding he stabbed his girlfriend, Samantha Link, during a fight at his home last year. However, Buelow insists Link stabbed herself.
The defense filed an appeal for a new trial a couple weeks back, citing issues with the jury and racism. In court records, the defense claims two jurors sent the judge an anonymous note during deliberations accusing one juror of refusing to take part. The judge dismissed that juror and called in an alternate.
However, the dismissed juror and another juror claims he was deliberating and that two other jurors made up the story to get him kicked off.
Fontae Buelow's aunt Tracy Less believes those two jurors were bullying and harassing others into a guilty verdict.
"I believe it was the other gentlemen who refused to look at any of the information or do anything but try to coerce the rest of them to get on their side with a guilty verdict," Less said.
She believes other jurors might have succumbed to those same pressures.
Less said, "for us I guess we wondered who else was being bullied in this situation?"
Sam Link's sister Cassie Nelson doesn't think there's any truth to that story.
"The prosecutors warned us that they would attack any little thing that they could to get a retrial," she said.
To her and the rest of her family, there's no way Sam killed herself, as the defense claims.
"All the evidence is clear," Nelson said. She adds there are too many unanswered questions by Buelow to explain how her sister could have killed herself.
"Why the knife was eight to ten feet away from her. Why she was beat up. How she got multiple stab wounds," Nelson said she wonders.
The Buelows also believe racism played a role in the verdict.
Less says she believes the two jurors who were bullying others came into deliberations with their minds made up because her nephew is black.
She said, "I think that played a big part in the jury with the two men that wouldn't deliberate, because why else wouldn't they deliberate?"
Nelson doesn't think race played a role.
"They got to pick their jury," she said.
The Buelows also say Fontae has been consistent in his story, and that his actions aren't consistent with someone who committed murder.
Less said, "how he was crying and how he was acting is not how somebody can make something up like that."
Two families, each with two different pictures of what justice looks like.
"We just keep fighting for him, for justice," Less said of her nephew.
Nelson said, "I want this to be over with and I want Sam to have her justice."