FACT CHECK: Is Gadelha ad 'Bad News' for Mathis?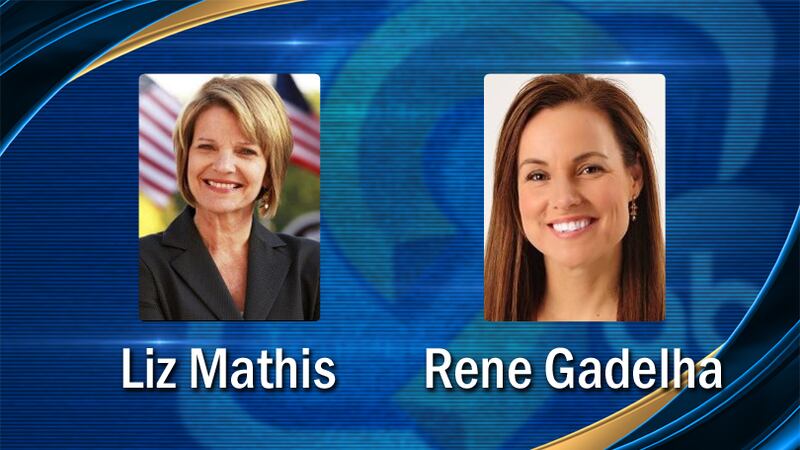 Published: Sep. 21, 2016 at 10:31 PM CDT
Claim:
"Wasting millions of tax dollars on things like a ritzy golf tournament, while opposing a tuition freeze for Iowa Students"
Source:
Rene Gadelha campaign ad in Iowa's Senate District 34 race.
Analysis:
Gadelha is using two 2014 legislative actions to attack incumbent Liz Mathis.
The first claim accuses Mathis of "wasting millions of tax dollars on things like a ritzy golf tournament". It comes from Senate File 2349, which allocated funding from the Rebuild Iowa Infrastructure Fund, the Technology Reinvestment Fund and the Revenue Bonds Capitals II Fund. The initial version of the bill includes $1 million over two years to the Economic Development Authority for "a national golf tournament by a nonprofit professional sports organization".
Mathis voted for that initial version of Senate File 2349 but that version did not go into law. The golf tournament funding was taken out of the final version of the bill, which Mathis also supported, so claiming it as wasted money is not true. The money for the golf tournament is also not "millions" wasted, according to the ad. One could argue the value of several other items included in the bill as wasteful spending but the ad only mentions the golf tournament as a waste.
The second claim says Mathis opposed a tuition freeze for Iowa students, citing Senate File 2347, an education funding bill that includes money for the Board of Regents and its three public universities. Mathis supported the bill, which included a funding request from the Regents that would allow a tuition freeze at Iowa, Iowa State and UNI. The bill passed and Regents held tuition at all three public universities.
However, during debate on the funding bill, Senate Republicans introduced an amendment that would specifically mandate Regents freeze tuition for the school year. Mathis voted against that mandate, not against the tuition freeze made possible by the funding she supported.
Conclusion:
This ad is, in a word, misleading.
The claim Mathis wasted millions could be debated on political views but the evidence provided is lacking. Not only did the funding for the golf tournament get removed from the bill that ultimately became law, which Mathis also supported, but as the only example of waste given, it falls well short of the "millions" proclaimed.
Arguing Mathis opposed a tuition freeze does not line up with her actions. Mathis voted in favor of the funding that allowed for a tuition freeze. The amendment she opposed only mandated a freeze and looks like a political trick more than an actual proposal.
This ad takes Mathis' votes in the legislature completely out of logical context, which is why it gets an 'F'.