Eastern Iowa shelter rescues 8 puppies stranded during Hurricane Harvey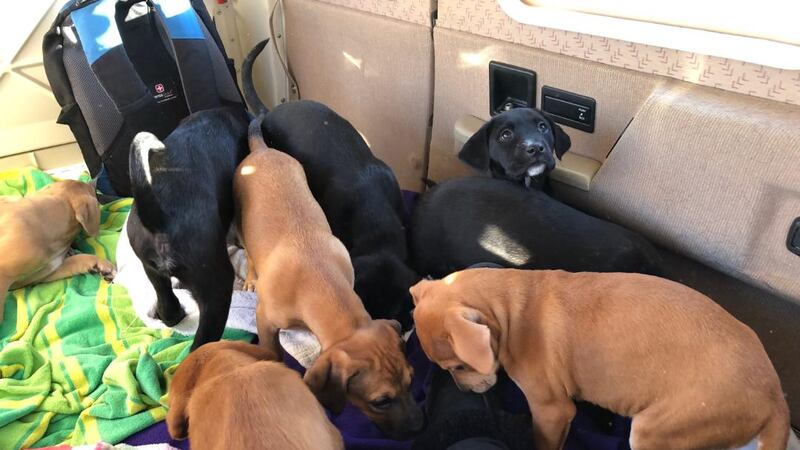 Published: Jan. 6, 2018 at 6:18 PM CST
Safe Haven of Iowa County Animal Shelter in South Amana took in 8 puppies from Texas Saturday.
A pilot flew them in through the "Pilots n Paws" Program. That's a program where a volunteer pilot flies dogs to shelters to avoid them being put down.
The puppies were found starving in a ditch last month in Texas. The shelter they were taken to didn't have enough room for them because they're still recovering from Hurricane Harvey and are overcrowded. So Safe Haven took them in before they could be put down.
"They contacted a couple of different shelters to see who has room because most shelters are often times full. So we have just a room that we set up for puppies," Board member president, Kimberly Buresh said.
"We try to keep them separate from the rest of population. And, luckily right now, we've been blessed to have room for them in a nice quiet spot to keep them safe."
The puppies are being nicknamed the "Grateful 8."
They were vaccinated in Texas before coming to Iowa. Officials said they will be spayed and neutered next week and then put up for adoption.
Anybody looking to help volunteer at the shelter can contact them at 319-622-7387.