Eastern Iowa couple shares story on helping Syrian refugees in Jordan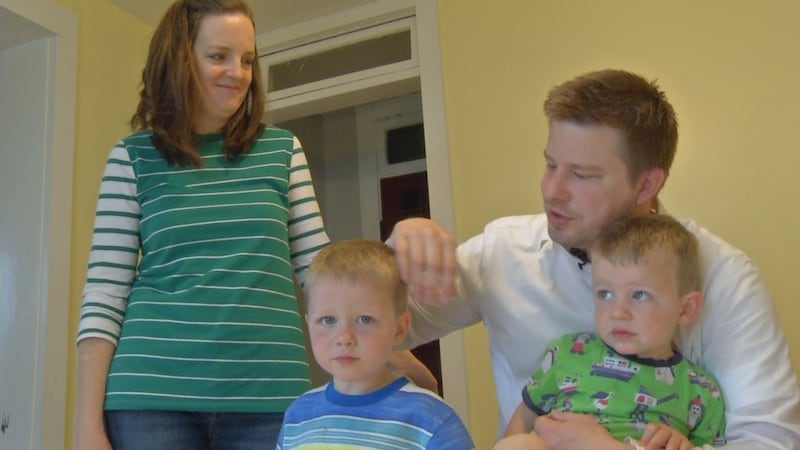 Published: May. 11, 2017 at 3:37 AM CDT
An Eastern Iowa couple is back home after a trip to help Syrian refugees in Jordan.
Ethan and Bethany Anderson caught a glimpse of what it's like for displaced Syrian families living in Jordan.
They spent ten days meeting new families and handing out donations.
Ethan Anderson is giving his son reason to appreciate what he has here by showing him pictures of life for Syrian refugees, captured on his recent trip with his wife to Jordan.
"We brought just the generous donations of our friends and family and some people we don't even know, they were pretty excited to just get a little car or a doll or just whatever the toys were, it was really fun," says Ethan.
The Conflict in Syria has already claimed the lives of hundreds of thousands of people and many of the victims have been young children.
Seeing the faces of those kids caught up in the war is one of the reasons the Andersons felt the need to do something.
When they arrived in Mafraq, Jordan they met up with the Alliance Church and came face to face with families trying to rebuild their lives after fleeing Syria.
Ethan and Bethany would spend the next few days going door to door of Syrian refugees to give out their donations.
And it was one home in particular they wouldn't forget.
Ethan pulls up another photo, "this family, when we pulled up they had a tent outside the house," "they were telling us how they're 17 year old relative had just the day before been killed in Syria by the Army," he says.
This emotional experience taught Ethan and Bethany that their families were not very different
"We're moms, we're taking care of our kids and there's a lot of common ground there," says Bethany.
Ethan and Bethany would go on to meet more families like this one --- listening to their heart breaking stories and doing what they can to offer just a little bit of comfort.
As they sit back in their home in West Liberty, Ethan and Bethany are already thinking about the next time they can once again see these families.
Ethan and Bethany have started a Website to help collect donations for these families. For more information click