UPDATE: Dubuque man facing first-degree murder charge in death of woman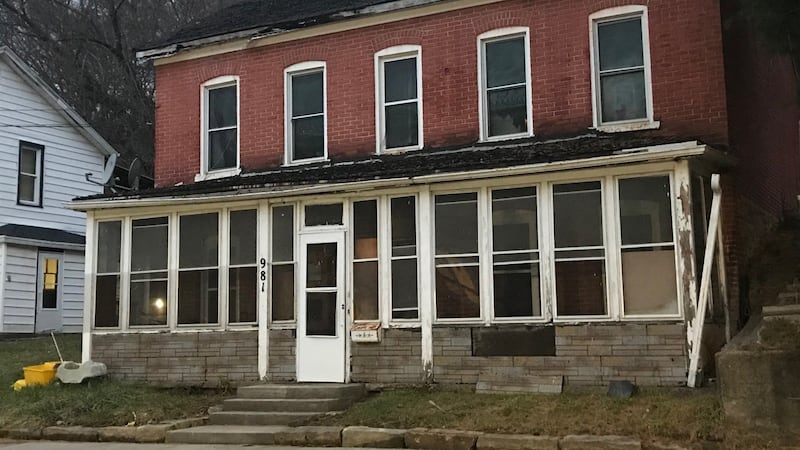 Published: Dec. 4, 2017 at 4:34 PM CST
Court records say an acquaintance of Puccio couldn't get ahold of her on December 2, so he went to her house on High Bluff.
Records say he found blood in the house and called the police.
When police responded they found Puccio dead in the house.
Records say surveillance video from Walnut Tap on December 2 shows a person matching Puccio's description going into the bar around 4 p.m.
The person in the surveillance video was wearing a jacket and sweatshirt that matched the description of clothes found near Puccio's body.
Video shows over the next few hours she met with a man in the bar and they started sharing drinks. The video showed the two leaving around 8 p.m., when they got into a cab and left the bar.
Records say traffic camera footage showed the cab last being seen turning left off Rhomberg, heading towards High Bluff.
Video surveillance from Bethany Home showed a truck stopping at 981 High Bluff Street at about 10:14 p.m.
A person is seen going in or towards the residence. After three minutes, the person was seen leaving the area of the front door and getting into the truck with a driver other than the person leaving.
Justine Wieser, who was identified as the person who drove the truck, said she had an argument with her boyfriend, Michael Piantieri, on December 2.
Justine said Piantieri left their house and went to Walnut Tap. She said Piantieri later called her for a ride, so she went to the address to pick him up with her sibling.
Records say Justine later brought Piantieri back to the address on High Bluff because he lost his wallet.
After showing Justine a surveillance photo from the Walnut Tap to Justine, she identified Piantieri as the man with Puccio.
Piantieri was interviewed and admitted he met with Pucci. He denied that he went into Pucci's place on High Bluff.
After conducting a search warrant at Piantieri's house, a pair of shoes he had matched with the shoes found in Piantieri's bedroom and also appeared to have blood on them.
Piantieri made his initial appearance on December 5 and is being held on a $1,000,000 bond.
________________
PREVIOUS STORY:
A Dubuque man is facing a first-degree murder charge in the death of a woman whose body police found Sunday night.
According to Dubuque Police, 42-year-old Beverly Puccio on Saturday night met 36-year-old Michael Piantieri at the Walnut Tap, 909 Walnut Street. The two later left the bar and went to Puccio's home at 981 High Bluff Street.
Police said it appears the two had an altercation that resulted in injuries believed to have caused Puccio's death. The State Medical Examiner has not yet determined the official cause and method of death.
Police report finding Puccio's body about 11:20 p.m. Sunday inside her residence. After locating and interviewing Piantieri Monday, police arrested him on the first-degree murder charge.
If convicted, he faces life in prison. Piantieri is in the Dubuque County Jail.
_______________
PREVIOUS STORY:
Dubuque Police said officers are investigating the death of a female and are calling it suspicious.
According to a news release, about 11:20 p.m. Sunday officers responded to 981 High Bluff Street where they found the body of an adult female. Police said they do not believe this was a random act or that the public is in danger.
Police have not released the identity of the victim and said the cause of death has not been officially determined.
Police ask anyone with information about this incident to call the department at (563) 589-4415 or Crime Stoppers at (800) 747-0117.