Dubuque Organizations use Sensors to Measure Air Quality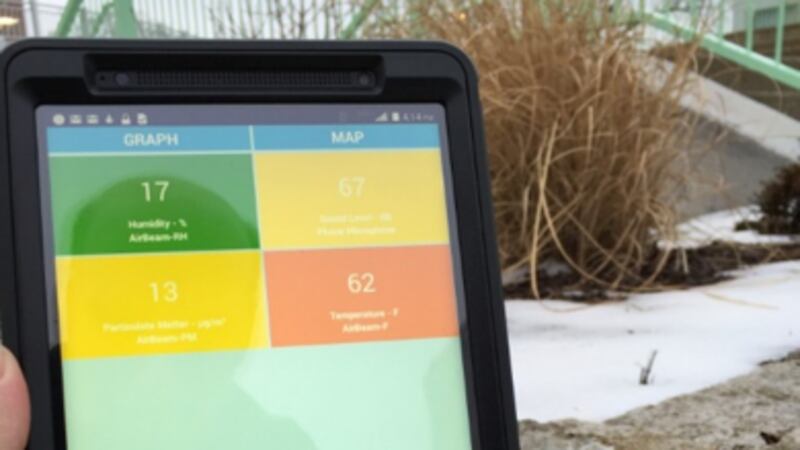 Published: Jan. 21, 2016 at 4:43 PM CST
Organizations in Dubuque are learning how to use hand-held sensors to measure air pollution. It's part of a partnership between the University of Iowa, City of Dubuque and other organizations in Dubuque to improve the city's air quality.
A training session Thursday involved people from the Dubuque Solid Waste Agency, the University of Dubuque, the Dubuque School District, and several environmental organizations. Organizers say this is part of a program on whether hand-held pollution sensors help with environmental training.
"I think that having the handheld monitors just adds some excitement and interaction in the training so that it makes it more fun to learn about these concepts," University of Iowa Associate Biochemical Professor Charlie Stanier said.
Organizers hope to hold future trainings for the public.