Drone helps find six people stranded in Allamakee County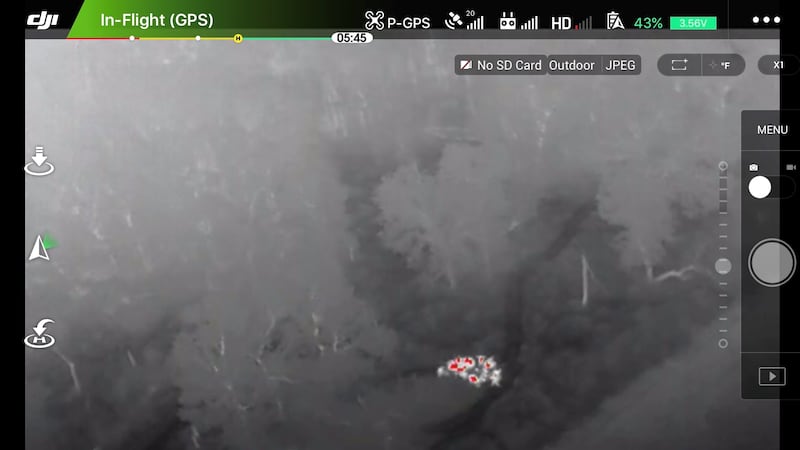 Published: Aug. 21, 2017 at 5:57 PM CDT
Drones are becoming a vital tool for first responders across Eastern Iowa. Authorities used one to find six people stranded along the Yellow River near Effigy Mounds last night. That's in Allamakee County.
The Allamakee County Sheriff's office called the Decorah Fire Department for help from their drone. It helped them spot the six who got lost while tubing.
Decorah Firefighter Zack Kerndt was sitting at home Sunday night when he and his drone skills answered a call for help.
He says, "As volunteers here on our department, you know, we have pagers and are basically on call 24/7."
It only took them 10 minutes to find the first three of the six stranded. They used a heat seeking camera that was attached to the drone to spot them.
Kerndt says it would have been hard for them to search for the people on foot. He explains, "With the vegetation off of a tree because a tree is a living thing so it is producing heat and you cannot see through the canopy cover. So luckily they were on the river bank and we were able to spot them."
They also tied a two-way radio to the drone they then dropped down to talk with the stranded people. That helped them find the other three people. Kerndt says, "Without that radio getting to them we wouldn't have known that there were three other people that were actually on the river with them."
This is the first time Allamakee County first responders used a drone. They called the Decorah Fire Department, which is located in Winneshiek County for help because they don't have their own.
Corey Snitker from Allamakee County Emergency Management says, "We're looking at actually purchasing one down the road. I know a lot of counties in Iowa are doing that now. Especially given our terrain we have a lot of recreational people. We have a state park. So we have people who are in heavy vegetative areas. With our hills and ridge lines it's very easy for somebody to get lost."
Officials say the six people that were stranded were visiting from the Quad Cities. None of them were hurt.